Are you getting bored in isolation? How about playing the Top 10 Android & iOS Games With Breathtaking Graphics? All the games listed below have high graphics, immersive and engaging gameplay, and soothing effects for your eyes. If you want to experience breathtaking games then do check these out!
Here are the top 10 Android & iOS games with breathtaking graphics that ensure quality time.
Source: PhoneArena
The Elder Scrolls: Blades
Download For Google Play Store
Rivaling console titles, Playing The Elder Scrolls: Blade is a breathtaking experience. Situated in the fantasy world of Tamriel, where you can clear out dungeons from monsters, gather loot complete quests. And to further spice up the action, there is PVP mode too where you can fight against other players in the arena. If you want to enjoy the beautiful scenery while fighting monsters this game Is the right choice for you!
Modern Combat 5
Download For Google Play Store
Modern Combat 5 is a first-person shooter developed by Gameloft Bucharest and published by Gameloft. Consisting of both online Multiplayer and store mode, Modern Combat 5 is the perfect choice for shooting lovers. You can control 8 types of classes to go head-to-head in a multiplayer shooting, or you can complete missions and earn rewards in story mode. Although the game is not the latest still it has excellent graphics for a shooting game.
Metal Madness PvP
Download For Google Play Store
In short, this game is Rocket League but instead of football, you have to strap weapons on your vehicle. Either go for a fast sports or durable truck, the choice is up to you. Earn rewards to upgrade your vehicle upgrade to all kinds of different weapons: flamethrowers, rocket launchers, plasma guns, Tesla guns, and more. There are also different maps to chose, from Wheel around a cyberpunk city of the future, hold death races in the desert, and turn your opponents into metal heavily twisted.
Asphalt 9: Legends
Download For Google Play Store
Asphalt 9: Legends continued to keep the legacy of its Asphalt 8: Airborne, With top of the class graphics Asphalt 9: Legends is sure to please your eyes with extra-ordinary graphics for a mobile game.  With over 50 prestigious dream cars across 70 gravity-defying tracks. You can also complete over 800 events in the solo Career mode and face up to 7 players in real-time in the multiplayer mode. You can even create your own race club and recruit players to compete as a team to be the best in the world.
Call Of Duty: Mobile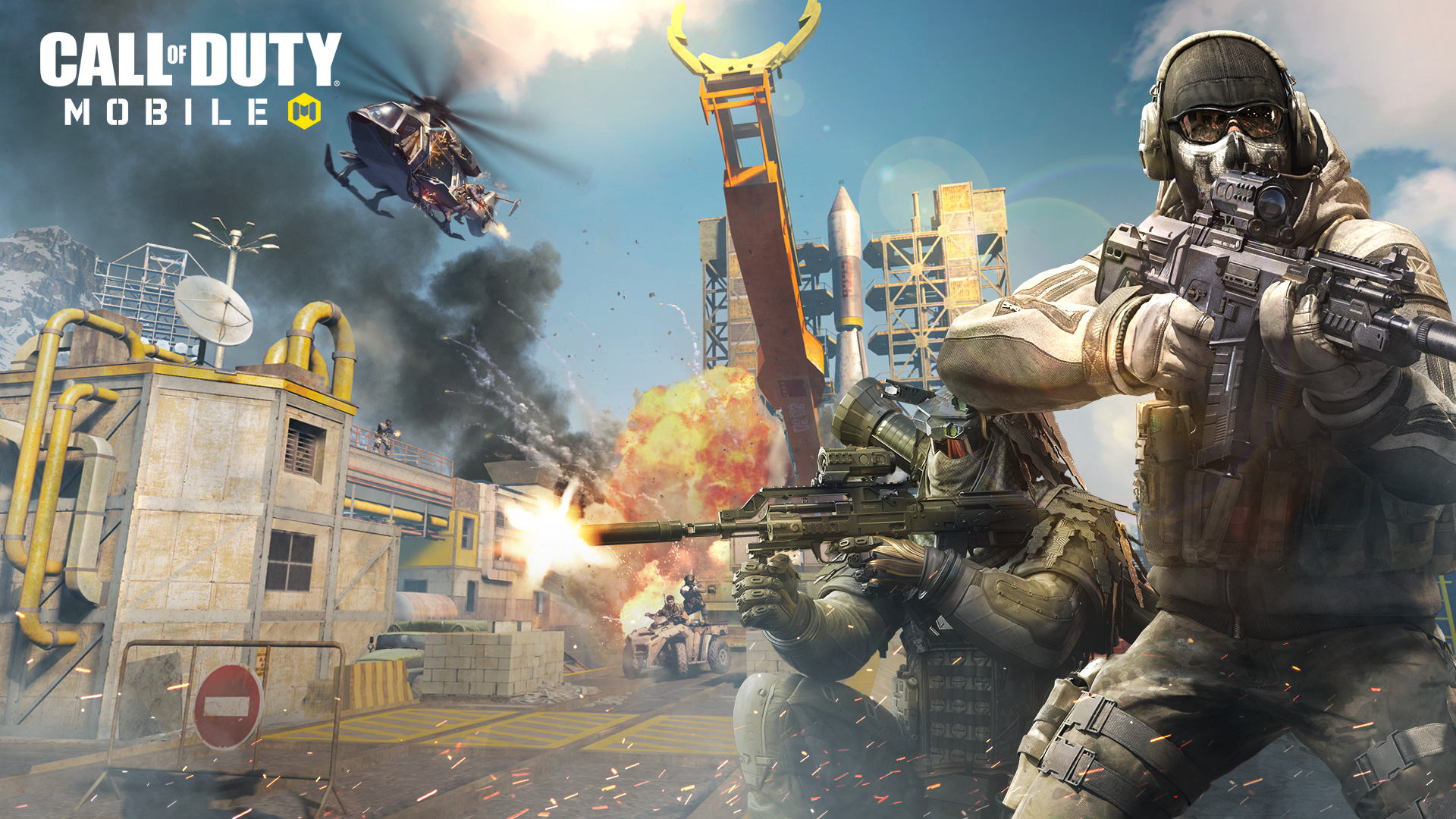 Download for Google Play Store
No introduction needed, Call of Duty: Mobile is the most popular first-person shooter available on mobile devices. With amazing graphics, there are multiple game modes to choose from. Enhance your skills and strategy to battle to the top in competitive Ranked Mode or to win the most Clan prizes. There is also a 100 battle royale survival map, but it isn't that popular. But still, the other game modes are really fun and addictive.
Warhammer 40,000: Freeblade
Download For Google Play Store
From a popular franchise, Warhammer 40,000: Freeblade is a must-play if you like stunning visuals of giant mechs and cities that crumble under the blasts of your rockets. Use cannons, missiles, and thermal blasts to obliterate your foes and watch environments crumble to dust before you. You should give this a shot for its amazing 3D graphics and intense gameplay.
Bright Memory
Download For Google Play Store
Bright Memory is a paid game, but the price is worth it. I was just shocked by playing Bright Memory that how mobile devices have come so far. With top-notch graphics, Bright Memory is an FPS game in which you have to control different styles of special abilities and create a set of gorgeous combos with a combination of skills. It tells an adventure story of Shelia of Natural Science Research Organization (SRO).
Although the gameplay is only 1 hour long, no doubt that one hour is worth it. Also, you have to keep in mind, the game is only recommended for top tier phones. Hence, do check the minimum specifications before installing it!
Shadowgun Legends
Download For Google Play Store
From the creators of Dead Trigger 2, Shadowgun Legends is a first-person shooter that boasts beautiful, colorful visuals that are a treat for your eyes. The lush graphics will remind you of AAA titles on consoles. In the sci-fi world of Shadowgun Legends, humanity is under attack from a deadly alien invader. And your duty is to save the world with over 600 unique guns including Pistols, Assault Rifles, Sub-Machine Guns, Heavy Machine Guns, Shotguns, Sniper Rifles, and Rocket Launchers.
Real Car Parking 2
Download For Google Play Store
Even though the story of this game is simple, you just need to park your car. But not everyone can do it, there are several modes to choose from. Each one is distinguished not only by a set of tasks but also by additional conditions for passing. It will enable drivers to prepare for the difficult parking process in large cities with heavy traffic. The graphics of this game are amazing, the developer have given thought to every small thing in this game.
Black Desert Mobile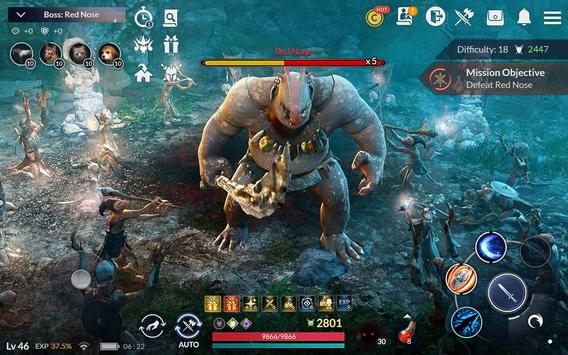 Download For Google Play Store
Black Desert is an MMORPG game with intense gameplay and amazing graphics. Choose from five classes each distinguished by unique fighting style and skillsets. Meet new players, and partner up to complete quests together. If you love MMORPG games, this game is a must-try!
Bonus: Galaxy on Fire 2
Download For Google Play Store
Download For Apple App Store
With inimitable graphics, In Galaxy On Fire 2, you will play as Keith T. Maxwell who is forced to find supporters in order to survive in this territory and protect the galaxy from the hands of invaders. The game ensures you to explore 30 galaxies, at least 100 space stations, 50 modernized ships and hundreds of different types of weapons.
Although, Galaxy On Fire 3 is now available. But GOF 2 is pure masterpiece and in my opinion better than it's successor.
Do let me know which game out of these top 10 Android & iOS games With breathtaking graphics was your favorite in the comments section!
Read Also: SpyJinx Upcoming Game By Epic Games