From the developers at SpaceCan, Juicy Realm is an arcade shooter with cartoonish art style. The game was first released for PC in 2018 followed by Nintendo Switch. Juicy Realm got good popularity in these platforms for its quirkiness. With the kind of gameplay on Juicy Realm, It will be a perfect mobile game and now its time for Juicy Realm to debut for mobile devices. With an award in 2017 IndiePlay for Excellence in Visual Art, we are quite excited about the launch of Juicy Realm and how well the developers will be able to port the game to mobile devices.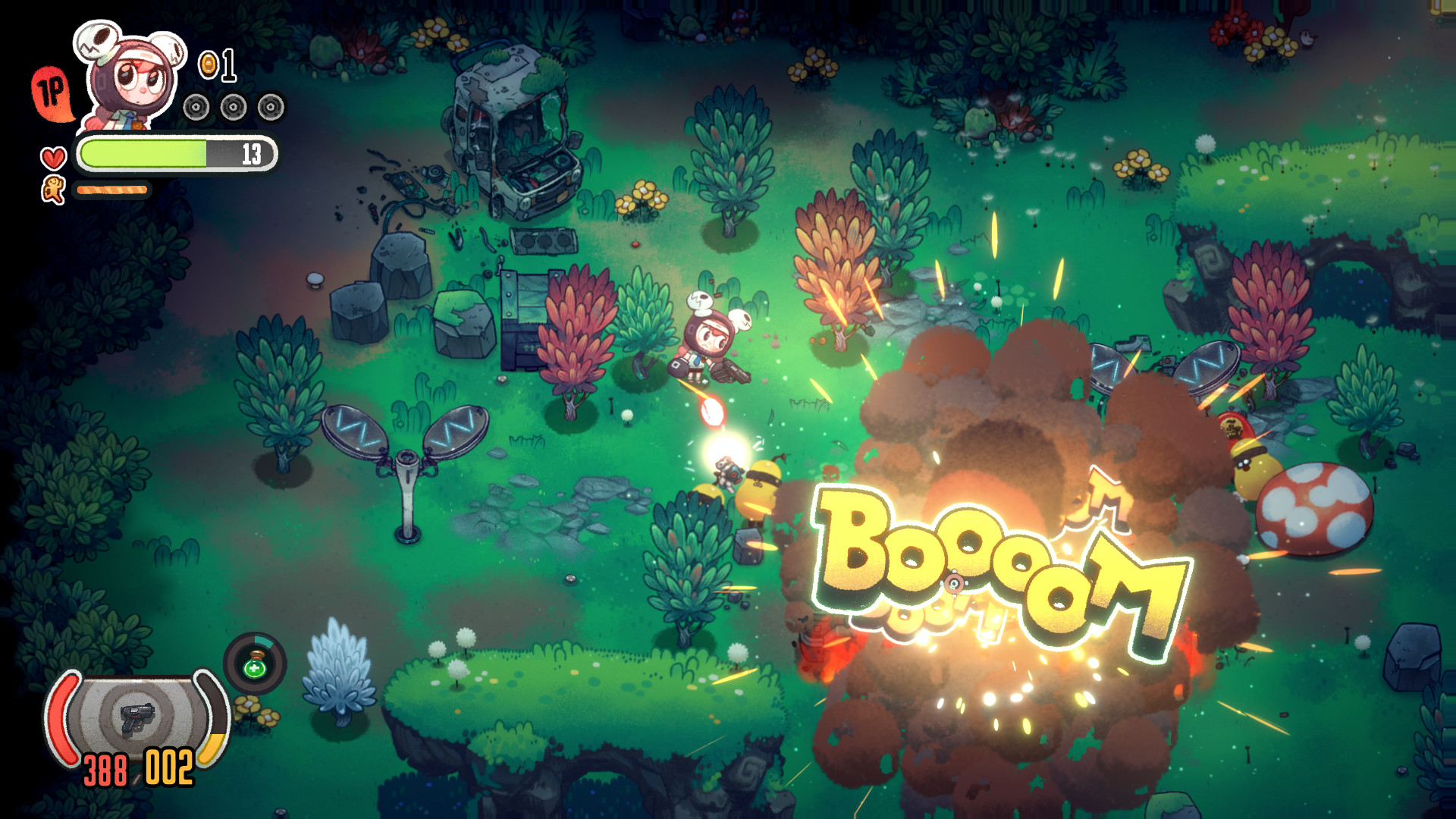 Well,  whats quirky in this game is that you will be fighting against mutated fruit. With an amazing art style, there's a lot of features in the game too. There is a total of 9 characters you can choose from,  but for mobile users, there will be one more special character. According to the developers, you will need to "face some quality challenge" to get this character.
Gameplay mechanics are relatively simple, the game is based on the twin-stick shooter formula. Players traverse randomly generated locations filled with treasures and monsters, never knowing what to expect. And to spice up the experience,  the enemies always outnumber you.
Get Ready To Fight Veggies On May 4th!
There a ton of game modes too, you can play  Story mode, Boss Rush mode, or unlockable Challenge mode where you can modify the game according to your taste. Talking about the release date of Juicy Realm,  it will be coming out on May 4th for both Android & iOS. The game Is expected to be a premium game, there will also be a discounted price for pre-orders. Hence, get ready for the game.
For now, there is no link available for pre-registration on Google Play store & Apple App Store. But we will keep you updated whenever the game is available.
Also Read: Dino Squad: Ride & Shoot Dinosaurs!