NetEase's upcoming game is Harry Potter: Magic Awakened. It was first announced in October 2019. After a few tests, it is now all set for its first open beta starting on May 29th. The open-beta of Harry Potter: Magic Awakened game will be available for Android & iOS users. Daniel Ahmed, a video game analyst tweeted that the open beta will be available for China. And there is no info regarding Western release as of now.
The open beta for Harry Potter: Magic Awakened will start on May 29 for iOS and Android users in China.

It is a mobile card / RPG game. Not sure about Western release just yet.

(Please read the above in a British accent)https://t.co/pwVdZANvWm pic.twitter.com/dKBaHTSgVV

— Daniel Ahmad (@ZhugeEX) May 20, 2020
The new Harry Potter game is a card-based RPG following Hogwart's School of Witchcraft and Wizardry's freshie story. The story starts as you, a new admission in Hogwarts. You start learning about spells and make friends that will give you company throughout your journey. Thanks to some YouTube videos, in which the creators hopped into the test version of NetEase's game. From the videos, We can get an understanding of how the game works.
Source: Anonymous Wolf
In simple words, the game is like Clash Royale. With some tap and shake controls, there is an energy bar system. While each spell has a different amount of bar, and once the bar is used fully it will take time before you can use it again. You can use them just by dragging to the screen, and then wait and watch!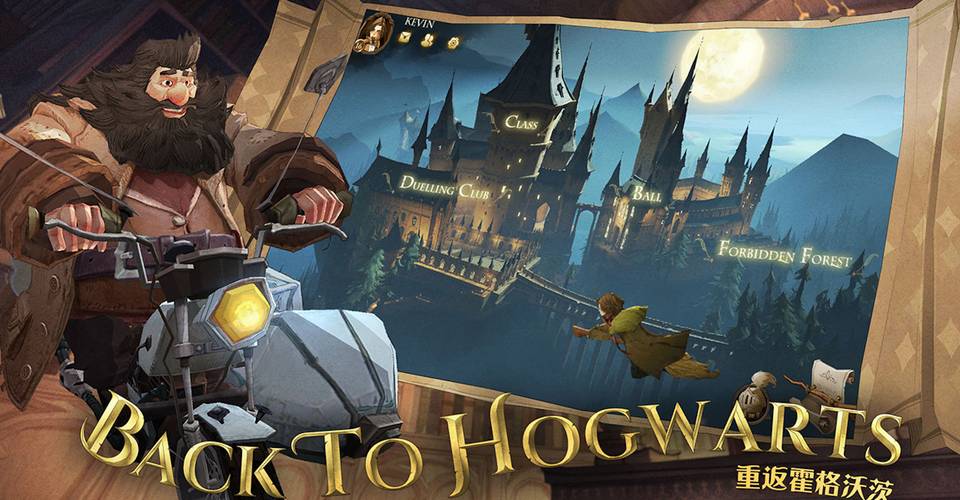 Get Ready For Hogwarts!
Harry Potter: Magic Awakened will be a lovely treat for Harry Potter fans. You will be able to refresh your memories shopping in Diagon Alley, accessing Platform 9 3/4 and more. Although, the game does not have a release date. But for those living in China can sign up on the game's official site.
Read More: Harry Potter: Puzzles & Spells Official Trailer Out Now