From the developer's Robot Pumpkin Games and Assemble Entertainment, The Innsmouth Case is a new game heading for mobile devices as well as for PC. Assemble Entertainment's The Innsmouth Case is a blend of comedy and horror that is all set to hit the App Stores next month, or on June 23rd to be precise.
The Innsmouth Case is a detective adventure, as the name suggests we are working on a case. In the style of an interactive book inspired by the fantastical works of horror legend H.P. Lovecraft, you will be finding a missing girl named Tabitha Marsh. This case takes you to the mysterious village of Innsmouth. And once you are in Inssmouth, you find that everything is odd. The game is set in 21st century Innsmouth and you will also get to interact with over 30 animated characters.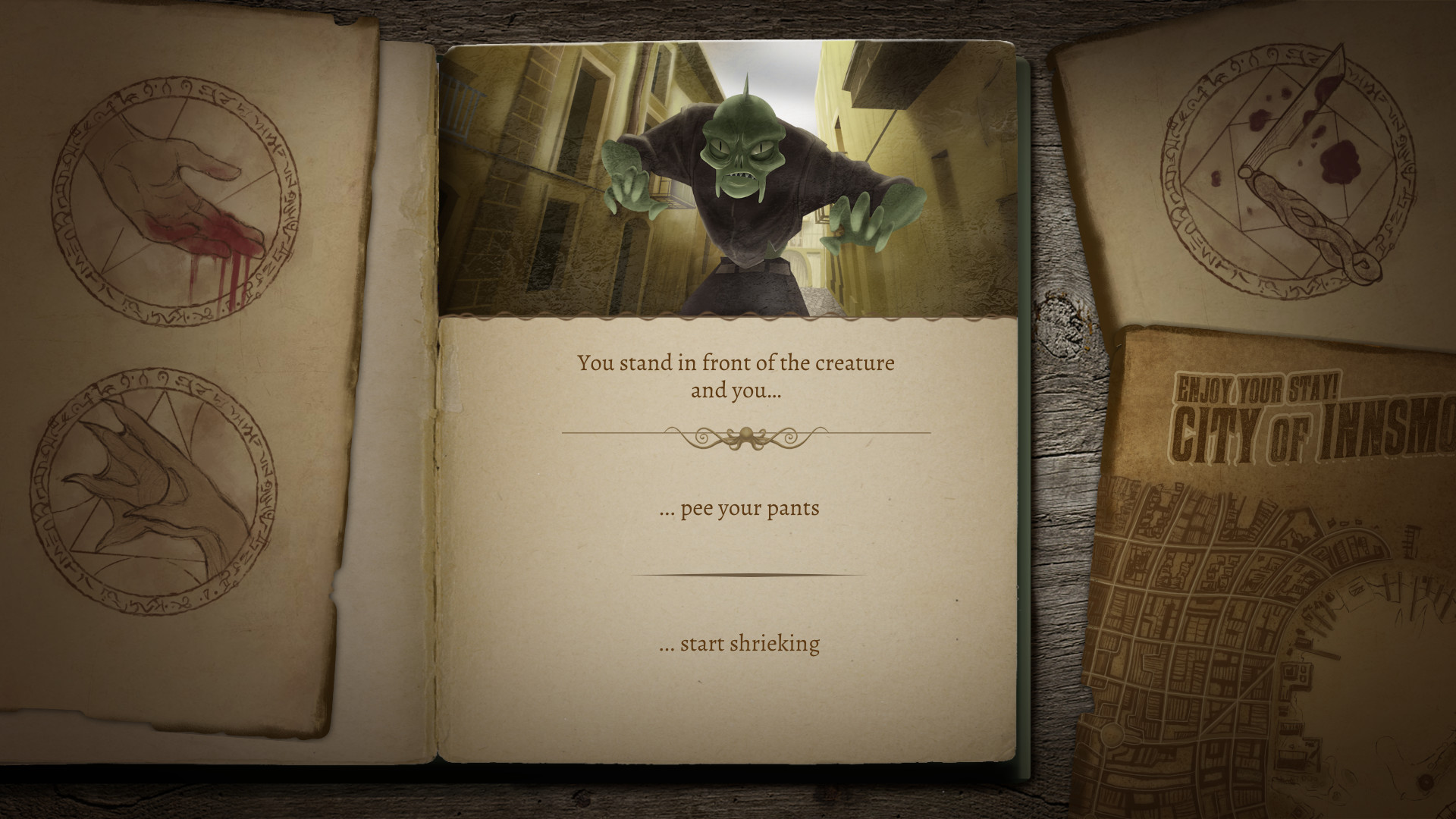 Not only the story is un-common but the gameplay itself makes the game different. Being a unique blend of horror and humor makes this game one of its kind. For playing this game, decision making skill is a must! In  The Innsmouth Case, every decision counts, and there is far more than one way to successfully solve the case. There is not just one end, but  27 possible endings in total! Damn, this is insane!
Are You Willing To Save The Girl, Solve The Case, & Survive Innsmouth?
This horror and humor blend interactive book will make you part of a stirring story, so the question is are you ready to solve the mystery of the disappearance of little Tabitha Marsh? If yes, then the game is heading to Google Play Store and Apple App Store on June 23rd. The Lovecraftian title will be a premium one with a price tag of  $5.49 for mobile. While the game will also be released on Steam with a higher price tag of $12.49.
Read Also: Whale Trail Classic Now Available For Half The Price On Play Store