In just a couple of days from now, Garena Free Fire will receive a new Elite Pass dubbed Fabled Fox. It tells a tale about two powerful gangs and recent. Users will be able to enjoy it on the next Monday, June 1st.
The new Elite Pass, tells an interesting story
The tale revolves around two gang leaders returning home to claim what's theirs. The protagonists here are Ben and Zarya. Both grew up in the Salter District but were eventually pushed out when the dreaded Smaki Gang rose to power. Of course, the heroes are satisfied with their new lives. They were soon recruited in the ranks of the Vulpes, another gang. The pair climbed through the Gang ranks during ten years, eventually becoming the gang's leaders. Now, they've decided to return to their old home and take it back from Smaki Gang.
The Elite Pass will offer a ton of rewards for players. Among them, we'll have Kitsune's Riposte & Revenge asking sets. Moreover, there is a Dashing Fox Skateboard set, and the Fabled Foxes Motorbike. Last but not least, there is a Fabled Fox-themed loot crate to unlock.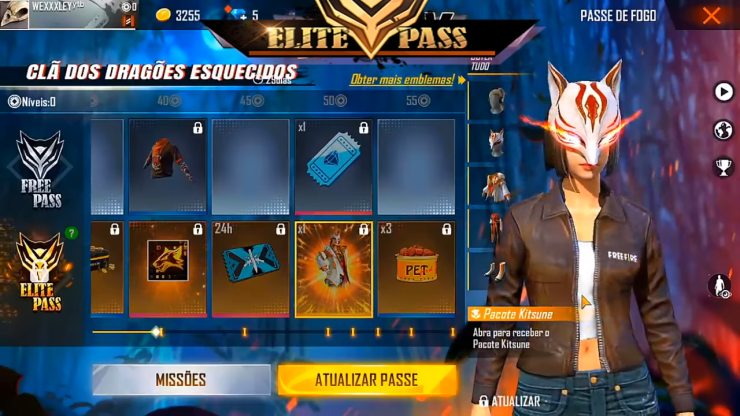 The new items are inspired by Inari Okami, the god of foxes, otherwise known as O-Inari. There's even a game telling about Okami, but that's another story… The deity represents fertility, agriculture, industry, worldly success, and general prosperity. The result is a mix of classic Japanese garments with contemporary streetwear.
Garena Free Fire is one of the most successful Battle-Royale games in the mobile market right now. It's available on App Store and Google Play as a free-to-play title. The game is constantly breaking records and this month amassed 80 million daily active users.