PUBG Mobile is one of the most popular titles in mobile gaming. But as you know that PUBG Mobile is a port of its the PC version, and due to a decreasing number of active users PUBG is going to be free on Steam for a limited time offer. I know we here at Mobigaming provide you the latest mobile gaming news, but since PUBG mobile has a lot of fans I guess this news will be useful to them. This will be a great opportunity to test out the original PUBG and see how different it is from the mobile version. Though, keep in mind that there are some high specifications required for playing the battle royale game.
The online multiplayer battle royale game developed by PUBG Corporation also has a similar storyline. There are 100 players in a map, you have to survive and become the last one standing. To spice up the gameplay,  the maps get smaller with time, forcing players to face each other. You can play in different game modes including solo, duo, and squad.
From June 4th to 8th, PUBG is Free To Play and 50% off. #PlayApartTogether with PUBG and Steam! pic.twitter.com/c6cQS3E3Sp

— PUBG (@PUBG) May 28, 2020
Like PUBG Mobile, PUBG was also a success. It got $11 million in the first three days of its early access release in March 2017. But the patches made the game worse, and players switched out to games like Fortnite and now Valorant. PC players also didn't like the fact that the developers added bots in the game, Anyways, we have nothing to lose since the game can be played for free from June 4 to 8 on Steam. And suppose you liked the game and want to play more, then you can buy the game for half the price!
And here comes the deal-breaker, well at least for me and others who have potato PC:
Minimum Specifications
CPU: Intel Core i5-4430 / AMD FX-6300 or higher
RAM: 8 GB
Graphics: NVIDIA GeForce GTX 960 2GB / AMD Radeon R7 370 2GB
DirectX: Version 11
Free disk space: 30 GB
Internet: Broadband connection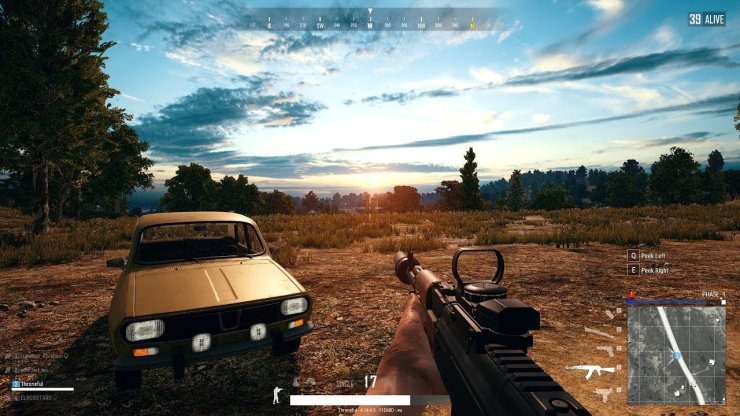 Recommended Specifications
CPU: Intel Core i5-6600K / AMD Ryzen 5 1600 or higher
RAM: 16 GB
Graphics: NVIDIA GeForce GTX 1060 3GB / AMD Radeon RX 580 4GB
DirectX: Version 11
Free disk space: 30 GB
Internet: Broadband connection
Read Also: PUBG Mobile Season 13 Week 2 Missions Guide