PUBG Mobile is no doubt the best battle royale on mobile. But being popular, many countries have restricted PUBG Mobile. In Pakistan, Some parts of India, Nepal has banned PUBG mobile. In my opinion, PUBG Mobile was a medium to not just enjoy action games but play with friends and meet them virtually. We cannot go out and meet friends, hence many of us chose PUBG Mobile. Anyways, now which games are the best PUBG Mobile alternatives that you should play?
Here Are The Best PUBG Mobile Alternatives:
1. Free Fire
Is any introduction needed? Free Fire is a popular battle royale game for mobile devices. Free Fire is a little more faced paced compared to PUBG Mobile. Search for weapons, stay in the play zone, loot your enemies, and become the last man standing is your duty!
Although, the aim is very similar to PUBG Mobile. You have to land on an island and survive. Unlike PUBG, there are 50 people with you and the game usually lasts just 10 minutes. Free Fire is a must check out, even though PUBG Mobile is a league apart, Garena is working hard on improving the gameplay and graphics.
2. Rules Of Survival
Rules Of Survival is another battle royale game that is very similar to PUBG Mobile. Similar weapons can be found on the game and the storyline is the same too. You have jumped from an airplane in a closed arena and survive till the end.  ROS is popular too! It is played by over 280 million people worldwide.
There is also a brand new 8×8 km map that allows 300 players to battle on a wide variety of terrains. And of course, there are vehicles to explore the big map!
3. Knives Out
Knives Out are yet another similar PUBG Mobile with graphics and gameplay that you won't complain about. Sniper Battle, 50V50, Team Fight are some of the modes available in Knives Out.
4. Call Of Duty: Mobile
Well, this one is breathtaking. But why is this ranked at number 4 on my list? Well, the only reason is a poor battle royale experience. COD: Mobile has other does which are on par and even better than PUBG Mobile. But at battle royale, it ain't even close. But for other modes, COD: Mobile is a must check out. The gameplay is immersive with 3D graphics and amazing sound.
5. Fortnite
Fortnite is a great Battle Royale game but the port to mobile? It is not even good. If you have a capable smartphone, then you can check out Fortnite. Fortnite has mixed Minecraft with the Battle Royale genre. You have to build to make your cover, while you have to stay in the zone. The graphics on the other hand are quite funky. There are Deadpool skins, Marshmallow, John Wicks that will be seen on the island!
6. Apex Legends [COMING SOON]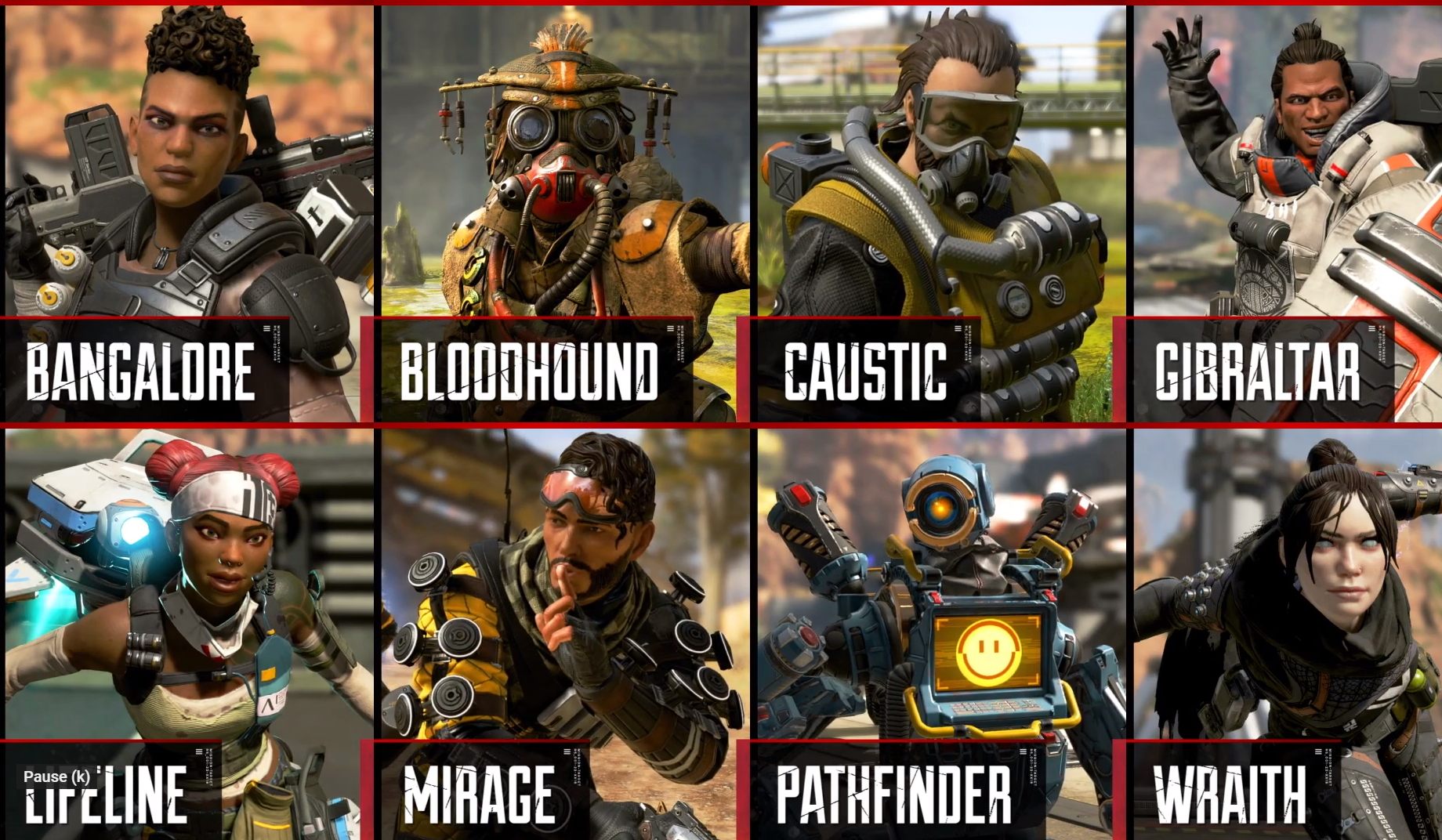 Apex Legends is not available at the moment, but the port is coming soon for mobile devices. It is a great battle royale game that instantly got popular after the release on PC and console. The battle royale game focuses on legends, and the abilities the legends carry. You can say it is an overwatch style-ed battle royale.
Read More About Apex Legends Mobile