Earlier in May, we got the news that OnePlus is collaborating with Epic Games to present a 90Hz refresh rate settings for Fortnite. This was the first time that we saw Fortnite crossing refresh rates this high in the history of mobile devices. Do note that, only the OnePlus 8 series can play the game at 90Hz refresh rate. Now, another collab is happening between OnePlus and Epic Games, and this time we will be getting a Bollywood-inspired Bhangra Boogie dance.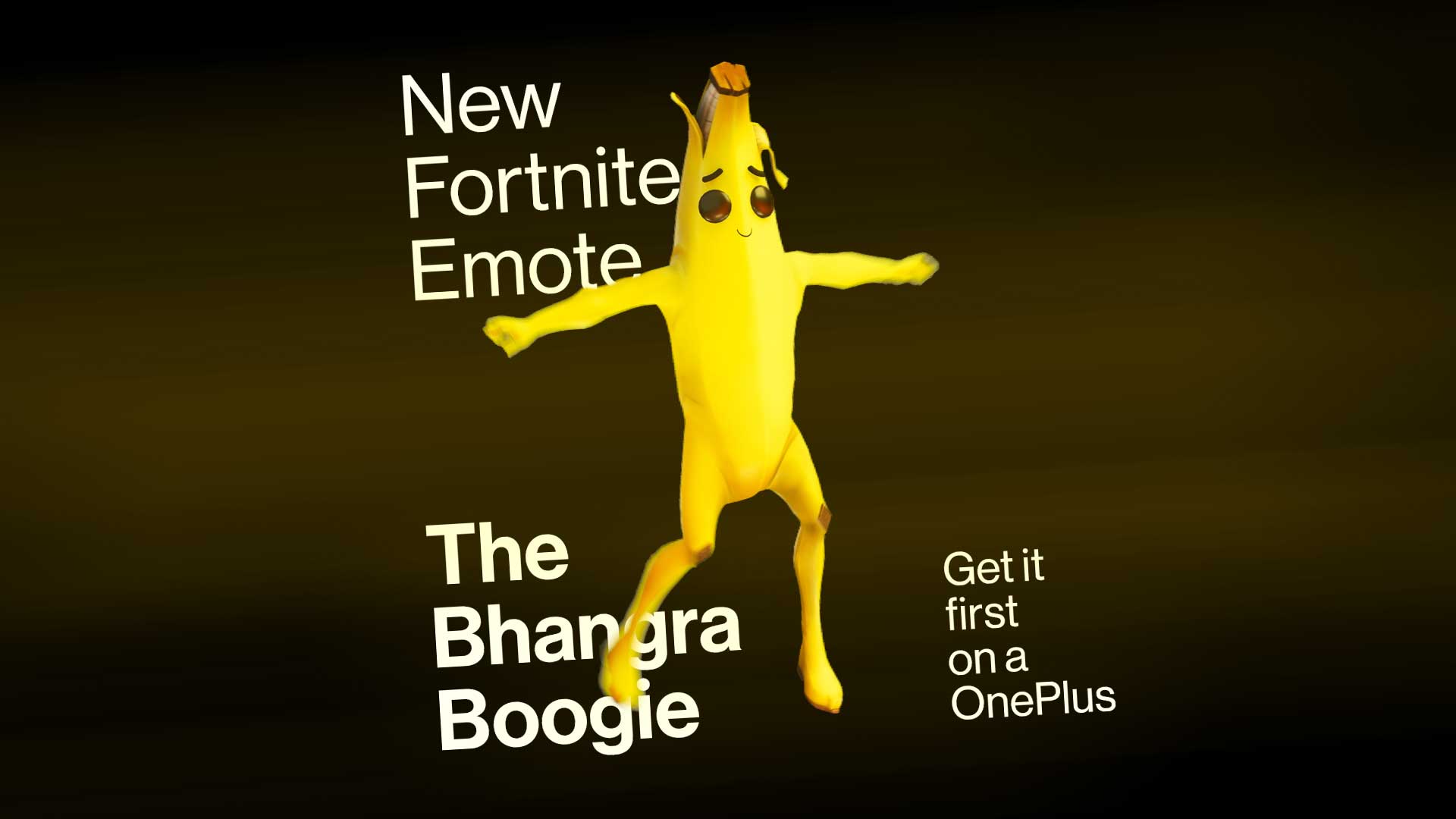 As you may know, Fortnite comes with a lot of emotes. The game is launching new emotes every now and then. The game has a touch of youth on top of a fast-paced action shooter game. The dance emotes, and skins make Fortnite a little different than other games in the market. This time OnePlus has collaborated with Epic Games to launch a new Bollywood-inspired Bhangra Boogie dance which is available for OnePlus devices only.
How To Get Bhangra Boogie Dance For Free?
The bhangra boogie dance is free of cost for OnePlus owners. Follow the following steps to get the dance:
1. First, you'll need an OnePlus and an Epic Games account (new or existing)
2. To verify your OnePlus account. Sign in and Find the IMEI number and PCBA number on your phone. To find your IMEI number on your device, open Phone Dialer and dial *#06#. To find your PCBA number, open Phone Dialer, and dial *#888#. Verify them on the page.
3. After you receive the emote code via email, go to the Fortnite website for redemption: http://fortnite.com/redeem.
4. Your Bhangra Boogie Emote will be available in your Locker in Fortnite.
This offer is only available for OnePlus devices which includes: OnePlus 3, 3T, 5, 5T, 6, 6T, 6T McLaren, 7, 7 Pro, 7 Pro 5G, 7T, 7T Pro, 7T Pro 5G McLaren, 8 5G (T-Mobile), 8 5G UW (Verizon), 8, or 8 Pro. The good news is that you will also be able to flex your new Bnhagra Boogie dance on PC or Console. However, the emote will eventually become available to all at a later date. Let's see what other things we get from the collaboration of these two brands in the future. You can download Fortnite on App Store and Google Play Store.
Read Also: Pre-Register Crash Bandicoot: On the Run And Get Exclusive Blue Hyena Skin
Video Source; PocketGamer