In late 2018, Thronebreaker: The Witcher Tale went live for PC and consoles. The game is a single-player RPG set before the original Witcher 3D action games. Which means that this is a prequel to Witcher games. And most importantly, the game is now finally available for iOS devices. Welp, not for Android as of now. But cheer up, the developers are planning to launch the game for Android later this year. Being a Witcher game, we all are excited about this game so let's see what the game is all about.
Thronebreaker & Gwent: The Witcher Card game
Gwent is a Witcher strategy card game of choices and consequences. And Thronebreaker is inspired from Gwent. So in short the card game will be represented by climactic battles in Thronebreaker. Since Gwent is a multiplayer game, the developers were making Thronebreaker as a single-player added to the game. However, it was later released as a standalone title in late 2018.
You'll be playing as Queen Meve who is fighting back against the invading Nilfgaardian Empire. The game highlights political strife present in the core Witcher titles which means that the game goes deep in the Witcher world. The game also covers how Geralt received his title from Rivia. Since you will be playing as the queen of the Lyria and Rivia, you have many responsibilities on your should.
In the RPG game, your every action and decision has a consequence. Moreover, you will get to explore various regions including Rivia, Lyria, Angren, Mahakam, and Aedirn. As a queen, you must prepare your military units as-well which are represented by cards. One of the good features of this game has cross-platform support. support. Meaning if you started out on PC, you can use cloud saves to automatically carry your progress from one PC to mobile.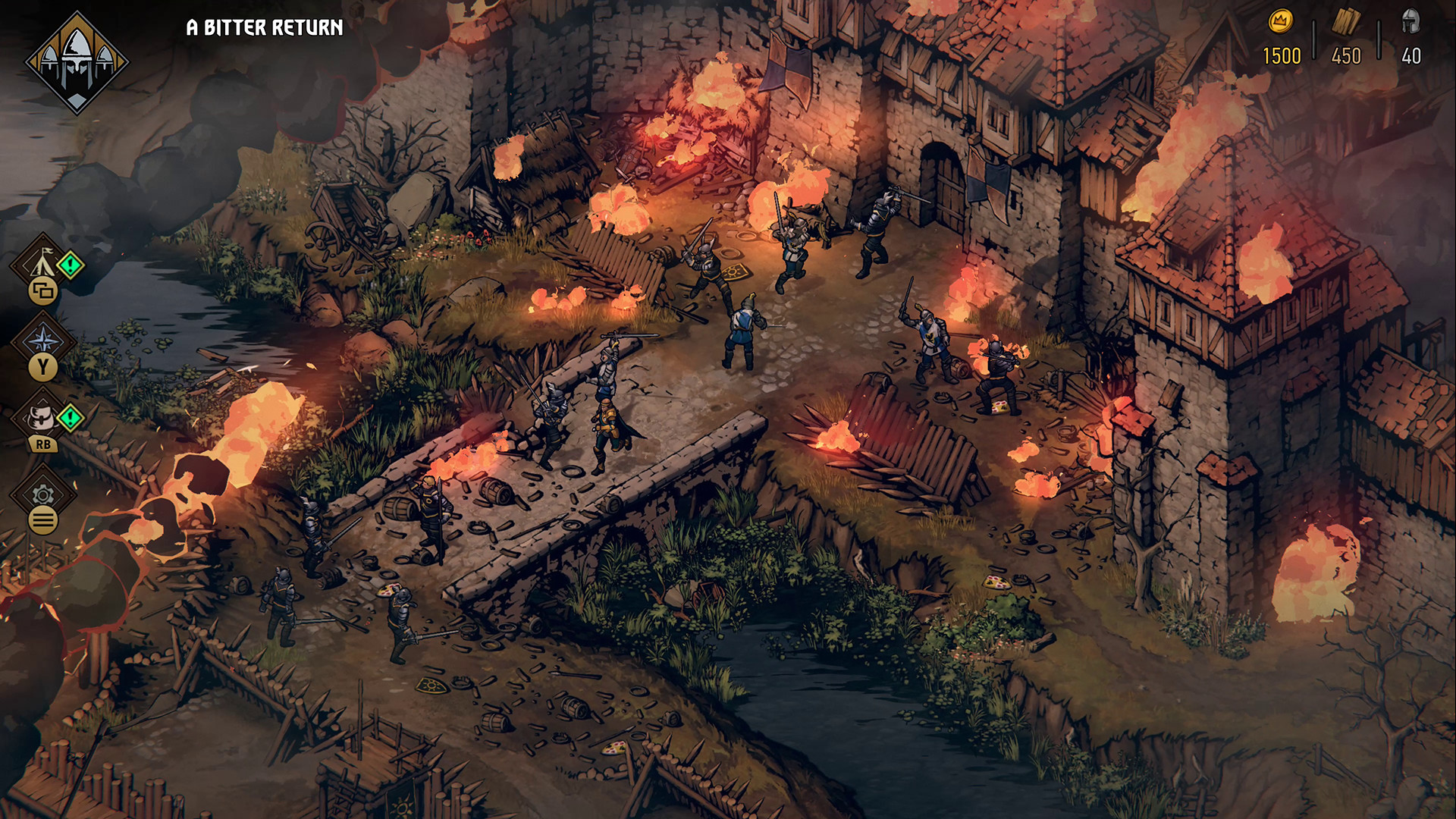 Are you willing to enter the dark, magical, monster-infested world of The Witcher?
Thronebreaker: The Witcher Tale is now available for iOS devices. The game is a premium title priced at $9.99 and requires at least 4GB free storage space in your device to download to the game. Android version is in works, as said by the developers and you can expect it to release late this year.