"Horizon Chase"  was launched five years ago. They faced a lot of issues in the initial stages. But now the studios have the best of its experience in mobile gaming. It's one of the best games if we talk about arcade racing. The quality and handling of the game are improved too much.
The developers plan to celebrate the 5th year anniversary in a very precious way. In which they also entertain their users. Now they update new events with some rewards and many more things. Including a separate section of weekly challenges and it is available for free. The good thing about the game is that the developers are hard working on it. To prove my statement, the statistics of the game will be enough. The game has more than 50 Million Downloads with a heavy amount of positive comments and a 4.0 rating out of 5.
There is one more surprise from the developers Aquiris Game Studio S.A. There is an event in-game if you complete it before September you will get a black cruiser car which will be entered into your car collection. It is not for a short time. 
There is one more gift from the game developers if you unlock full game IAP. Because of this, you get access to all of the 95 tracks, have access to 41 countries, 20 cars just by spending 60% less than usual.
Half a decade and still rocking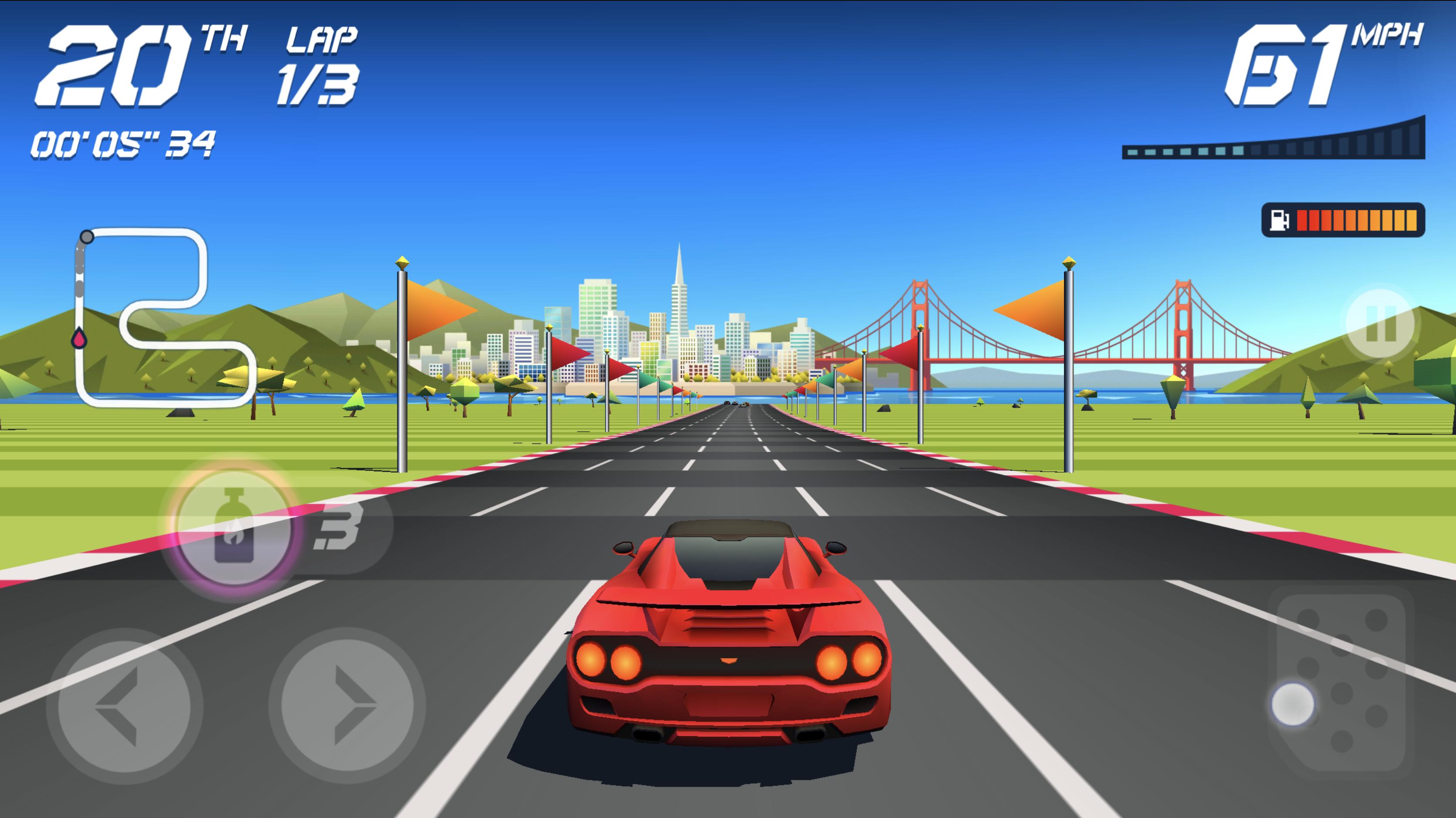 The future plans of the game are also reveled by the developers. In the very next update, they are going to release the in-game store from where the users can buy cars, and personal cosmetics, and many more things with a more personal touch. Moreover, they are also working on DLC but they did not reveal any news about it. Let's see what will happen next. Its been 5 years but they are still trying to improve the game and it is a very good sign that the developers want the game to be fresh even after half a decade.
Horizon Chase is available on both IOS and Android. You can grab the game on Google Play Store. 
Source: DroidGamers
Read Also: Fall Guys might arrive on Nintendo Switch, popular dataminer suggests!