The Witcher Monster Slayer is a monster AR game by the CD project. It is now available in New Zealand, just a week after the announcement. Sadly, it won't be available in any other part of the world, at least for now. This game is available on iOS only and not on Android. To play this game in any other country you can use a VPN with the location of New Zealand.
This game was recently launched in which you can wander around and through your mobile phone you can see that game world. Basically this game is a location-based AR title that is like Pokemon go. While moving in the real-world you can see the things also moving in your mobile and you look at the game world while roaming in the real world. 
For the Witcher fans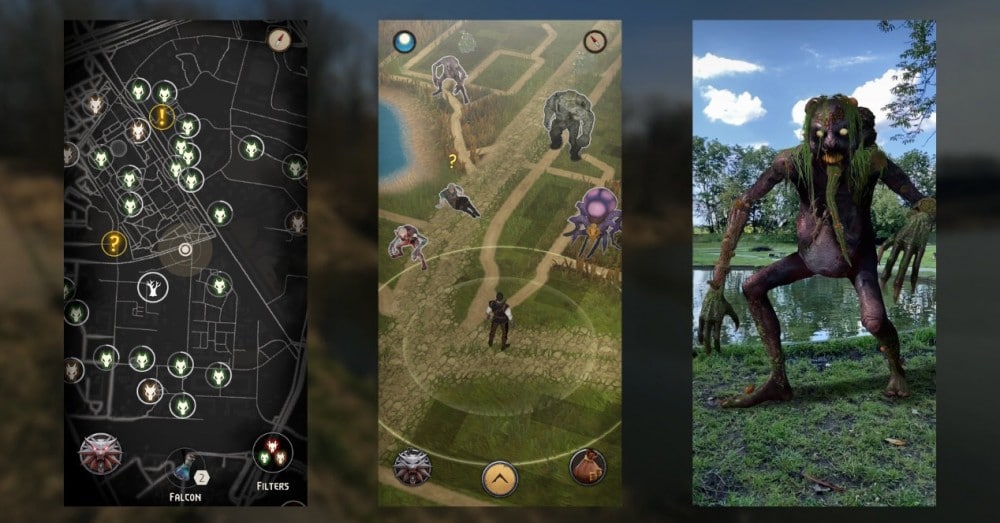 In this game, you can take advantage of the natural environment around you. Using the time of the day and other factors by using strategy would help you to hunt and defeat the monsters. By killing the monsters in this game you will earn experience, and also allow you to fight with the tougher monster to increase your rank and the experience.
In the game Witcher Monster Slayer you can have the story episodes that increase your interest in the game. The graphics are top-notch I would say the monsters look console-level. It makes them feel real, and that is the motive of an AR game. The story episodes are delivered by human characters. The fantasy of this game is constructed by RPG gameplay which is so amazing that once you are in a game it's hard to leave that world.
This game is free to play to the iOS users. They can enjoy the monsters, with the very epic graphics and the full-sized game. In this game, there are creatures roaming your world and hunting for monsters. This monster hunting makes you a witcher and challenges you to kill more and become the elite. Through this game, you will see your world transformed into a dark fantasy world of fantasy. Witcher fans would love to check-out this game.
Read Also: The Boy's New AR Game "Baby Laser Tag" Now Available On iOS and Android
Source: DroidGamers