Koei Tecmo and Omega Force have just announced two new games in the Dynasty Warriors series and one of them will serve to introduce the series to next-generation consoles while the other will reach Android and iOS smartphones.
The new game for mobile devices is called simply Dynasty Warriors. The new game transports the series iconic gameplay style to iOS and Android platforms. It brings the frenetic gameplay experience to the multitude of devices it will be available.
The game follows the traditional style brought by the series. It sees yous controlling powerful characters in real-time battles against massive hordes of enemies. Not everything is perfect and since it arrives in mobile, the studio will introduce the usual "gacha elements". It will serve to bring unique characters and players will be able to collect powerful generals.
The game will also bring multiplayer elements. You'll be able to join online matches against other players or alongside them. You fight against a huge word with thousands and thousands of enemies. An element that is very characteristic in the series. The game will be open in beta testing in Japan on October 8. Interested players will able to sign-in until October 12.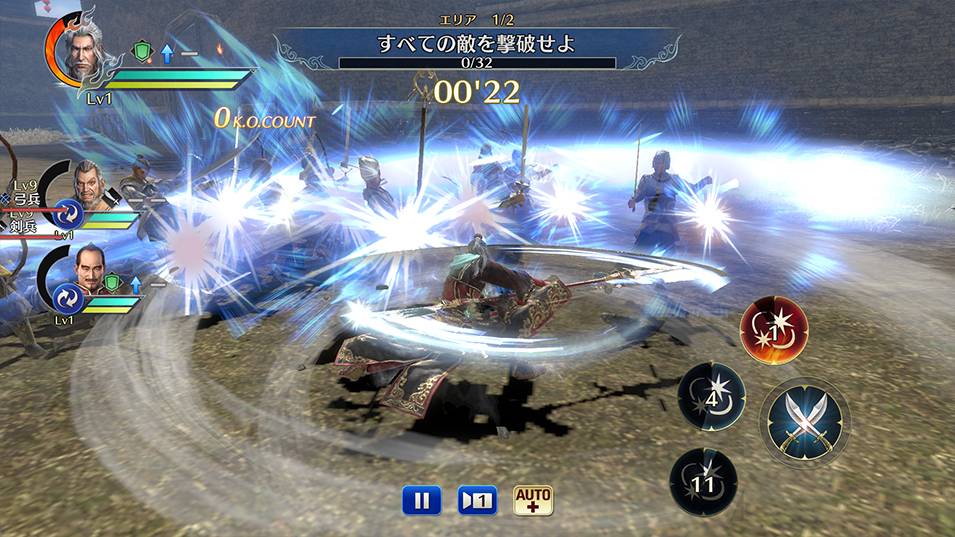 As this beta period suggests, the game will reach Japan first. For now, there's no mention of a global release.