It took a long time, but after delays and promises, Genshin Impact is finally making way for iOS and Android. It's one of the most interesting games to reach mobile smartphones with unique gameplay and astonishing graphics. In fact, the visuals bring some of the elements that made Zelda Breath of the Wild quite unique. miHoYo combines them with Multiplayer and a fun hack 'n' slash combat and the final result is quite impressive.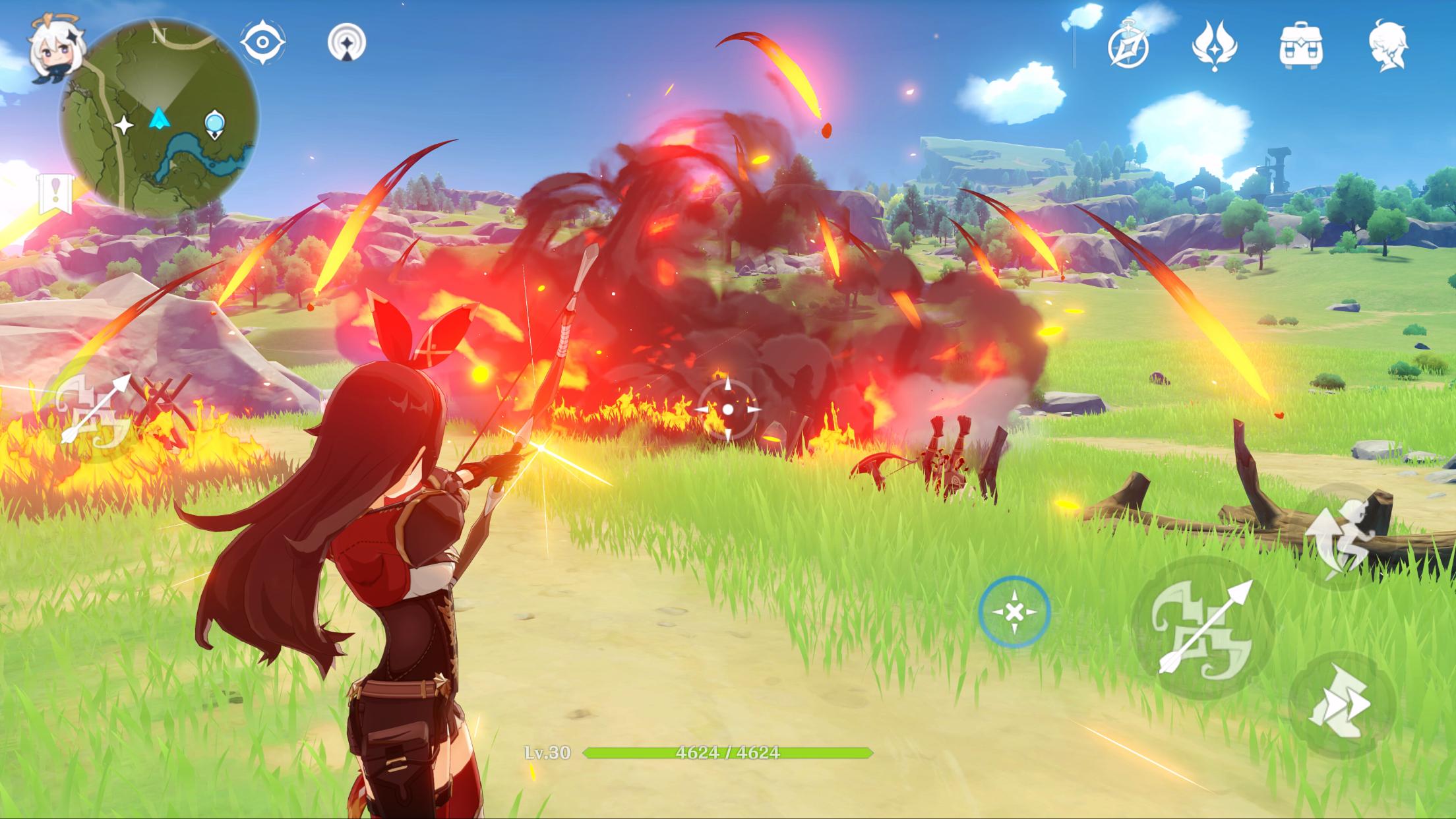 miHoYo studios have just announced the arrival of Genshim Impact. It's an Action RPG now available for PlayStation 4, PC, Android, and iOS around the world. With the release, Genshin Impact comes to deliver uses an epic experience with fun gameplay. You'll venture across vast landscapes with nice visuals and an addicting combat system. The game has a set of interesting characters, each one with a story, coop gameplay modes, and crossplay across the different platforms.
Genshin Impact servers will be open today
"Creating a wide and beautiful open-world game that players can explore freely on their own. However, they can also call friends on different devices. This is what our team has been working on for the past three and a half years," said Forrest Liu, general president of miHoYo. "We are very grateful to have more than 10 million players pre-registered for Genshin Impact on PS4, PC, and mobile devices worldwide. We can't wait to see you all in the world of Teyvat. "
Worth noting that the Genshin Impact launch is just the beginning. For now, players will be able to explore Mondstadt and Liyue – two of the seven main cities in Teyvat. Each city has a unique cultural environment, stories, and quests. The game will get more cities and sidequests with future updates. The studio will be rolling out seasonal events through live service updates. These will come to enrich the gameplay experience and boost the exploration. For now, the hardware requirements for smartphones are quite high, but the company will improve and optimize it with future updates.