Crescent Moon is about to unveil a new action-platformer game on iOS devices. The new 2D action game will reach Apple handsets tomorrow October 1st.
The game is an action-adventure platformer set deep beneath the surface of the moon. Ava is the young daughter of a brilliant scientist and a queen who's life force depends on special gems only the moon can provide. Once the supply gets depleted, she is the only one capable of venturing through the moon and catacombs to collect resources. However, this isn't far away from being an easy task. You'll have to deal with a bunch of enemies and escape from deadly traps.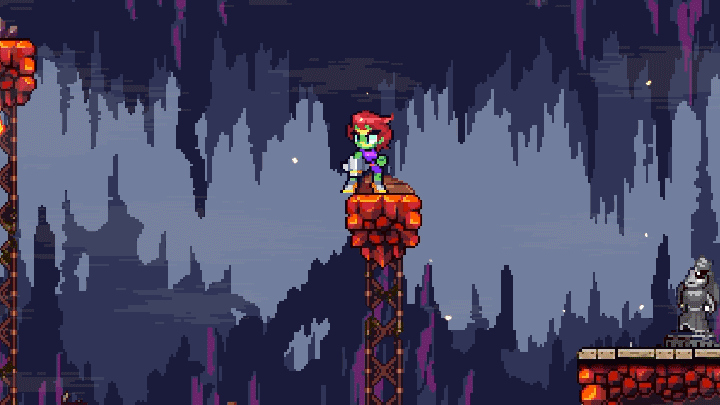 Moon Raider for iOS also has full gamepad support for both singleplayer and co-op modes. It allows the player to shoot space soldiers together with a friend. Interestingly enough, the game recently went through a Kickster campaign. It amassed around $9.444 in the fund and it allowed the development team to boost efforts during the last months of development.
"I started on Moon Raider in 2014 with the goal of creating a Mega Man-style sequel to Cavorite 3, which told the story of Dr. Cavor saving Queen Selene from the moon," Cascadia Games wrote on Kickstarter. "Since then, Moon Raider has evolved into a passion project. I have tweaked physics, tuned mechanics, and polished like crazy to create this fun, colorful, action platform game."
The game is available for pre-order on iOS App Store. It comes at a  £5.99 price tag, just around $7.74. For now, there's no word about an Android release. Unfortunately, Google's store still brings less profit and there is a problem with piracy. So we can understand why the studio is focusing on iOS first.