As you all know this pandemic changed our lifestyle completely. Before this pandemic, we all used to socialize, play games, travel, and do other activities as well. But during this pandemic, we have made mobile phones our one and only companion. We watch watch movies and play games all-day long. Eventually, people get bored. And hence, Most people started hating and became bore of games. But then a new game arrrives called "Among Us" and reaches the top of the list of most downloaded games in Q3 of 2020.
Among Us is developed by the developers of Innersloth, a popular game developer company. If you are thinking that the game is recently launched then you are wrong. The game was launched back in June 2018. But due to this lockdown event, a lot of people met this game, and now its on the top. As compared to Q3 2019 in 2020 the download numbers of the game are 13 times. In August and November 2020 there are more than 85 million downloads, only on mobile phone devices. And now Google Play Store recorded more than 100 Million downloads.
Server Issues!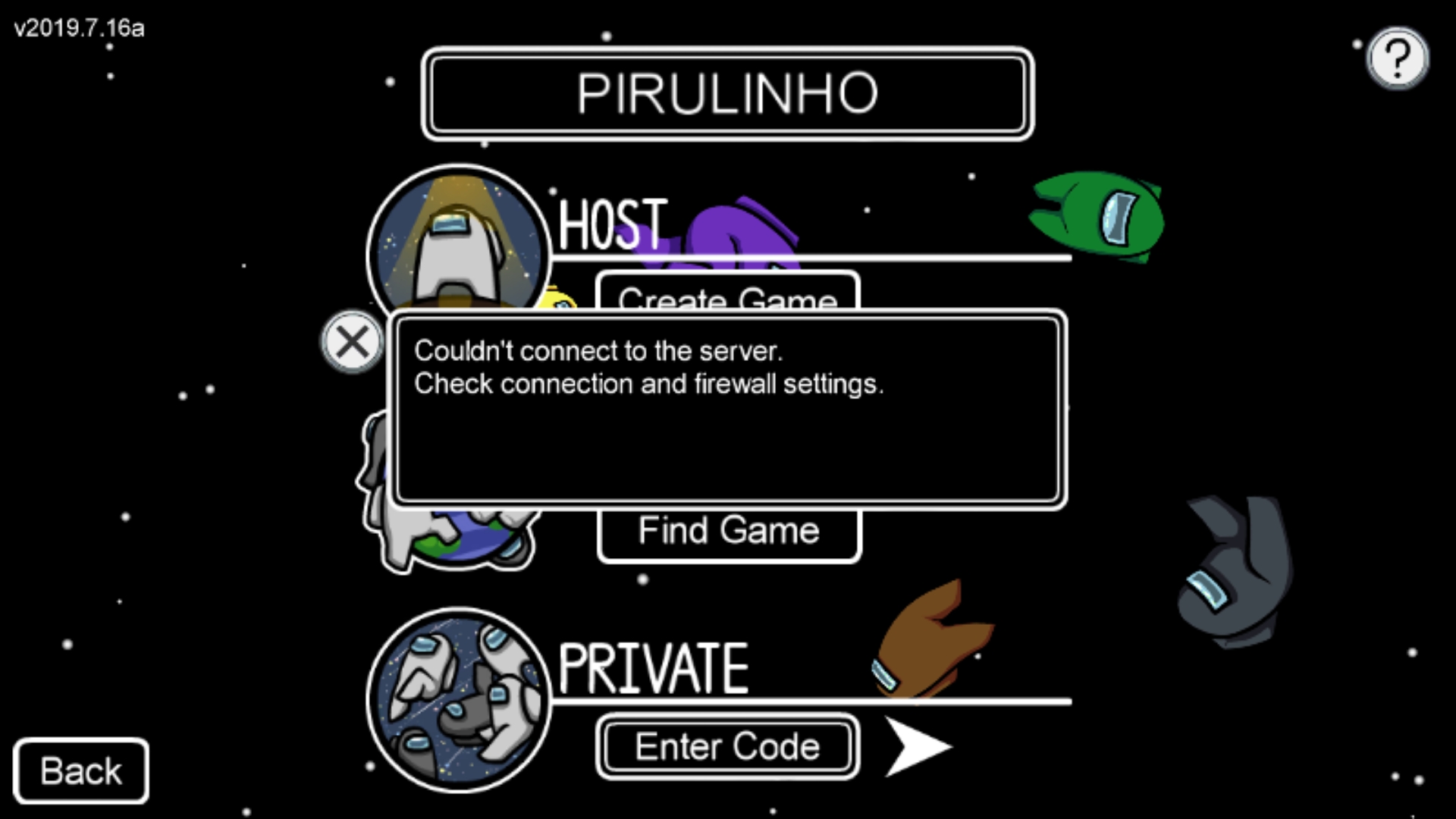 Now let's talk about the errors and bugs of the game. I played this game for testing on both platform mobile phone and PC. Actually, I like the idea of the game. Its simple yet complex. Its an addictive game. The game runs smoothly on mobile devices but the server messes up the gameplay. Sometimes, there is a problem connecting to the server. Maybe because of too many downloads, the problem of the server is happening on mobile devices.
My experience also tells the problem of high ping. Even though the maximum amount of players per match are limited to 10. But the ping is usually high. Sometimes you can't enter into the game, showing the server down problem. Some time server becomes too slow that it can't able to enter many players at the same time into the room, even the private room has the same problem. Bad internet connection may not be a reason because multiple other players also reported it. Anyways, the game is a fresh experience and worth downloading. It is free to play and available on both platforms IOS and Android.
Read Also: Murderous Pursuits Fails To Get Attention On Mobile Platform
Source: MySmartPrice