If you're a fan of Battleship, Sci-Fi and Strategic games, then Crying Suns may be your cup of tea. Humble's Crying Suns are getting a new update with new equipment, improvements on the enemy AI and more. The update is dubbed "Advanced Tactics".
The new update introduces reinforcements with new weapons, new squadrons, and brand new auxiliary systems for your battleships. Users can also get a new office with new abilities for each run. You can set up your battleships with new technological modifiers. So you have a set of options to adapt your strategy and make the game more dynamic.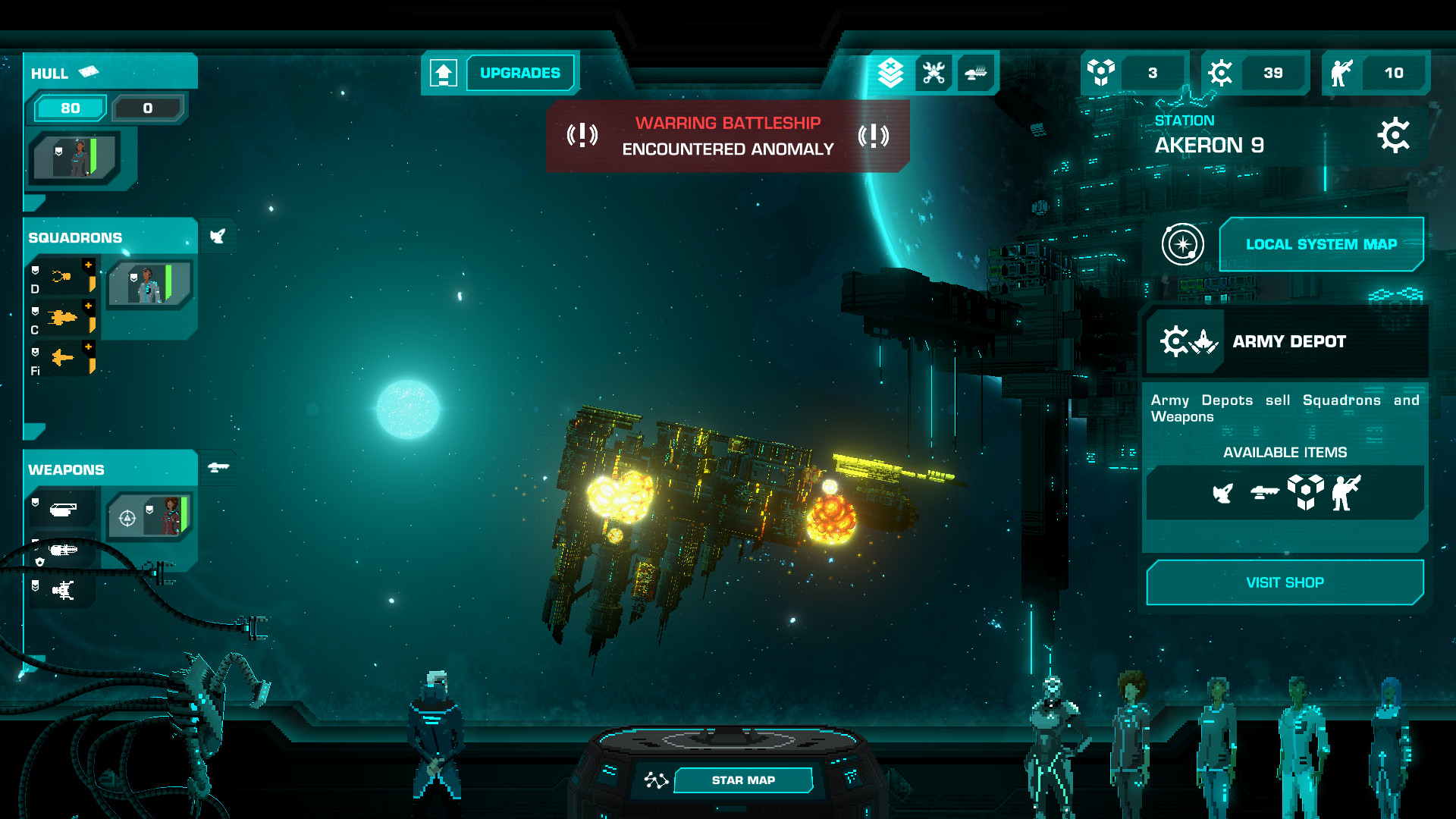 The update also brings additional neutral units. You'll be able to capture and get them to your side. Players will also see a set of new points of interest in the map. Among them, we have the "OMNI Forge" where you will be able to upgrade your squadrons and make them stronger and more adept for combat. The update also brings new enemy AI behaviors. Enemies will be stronger and more dangerous, however, you'll have the necessary options to make your battleships strong to deal with this menace.
For those unaware, Crying Songs reached the PC platform in 2019. Its original developer Alt Shift worked alongside Humble Bundle to bring the game to mobile devices. The mobile versions bring a revamped interface and controls specifically made for touchscreen devices. The game is available for both Android and iOS platforms. However, it is a premium title with an $11.99 price tag.