PUBG Mobile is one of the most popular games right now. The game features a lot of content, a variety of maps, and modes. Thus, the size of the game is quite big. And hence, many of the users with low-end smartphones get a laggy experience. It also results in a very high space usage on internal storage. PUBG has unveiled the solution to this problem. Now you can download the game in just 610MB. Let's check out how it works.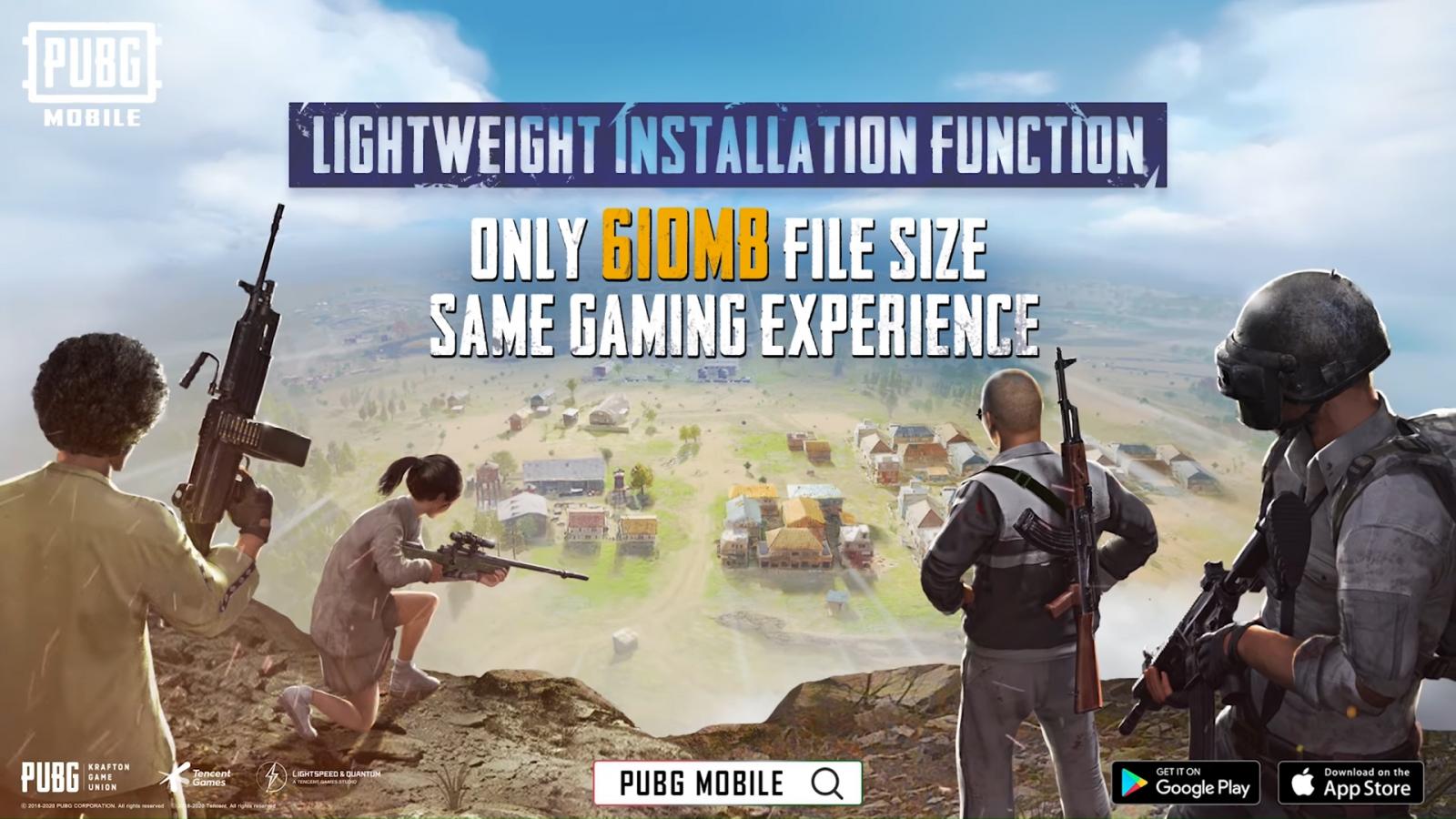 The new update introduces Lightweight Installation. It enables you to install only relevant data on your device. For example, you only play Erangle map. Then you don't have to install other maps. The game will only install features that will be relevant to you, and the rest you can uninstall. And whenever there is an update, the game will automatically install the important things, and the rest it will leave.
Now, there are also two resource packs to chose from. The Low-res resource pack comes with low-end graphics but with smoother gameplay. It is recommended for players using low-end devices. While, the other one is HD Resource Pack, including high graphics for high-end smartphones. You may choose the resource pack from the download tab in settings. You can also install additional features or remove features from the resource pack.
Season 16 Is Here In Collab With Metro Exodus
Season 16 Royale Pass is now live on PUBG Mobile. It includes 100 rewards and this time with a touch of Metro Exodus. You will find outfits based on Metro Exodus in the new Royale Pass. The game will give you the choice to either chose Artyom or Anna in the beginning. Colonel Miller Outfit and the Casual Miller Outfit are also available upon doing missions. At 50RP, you can get the Cyber Enforcer Outfit. And at rank 100, you will get the Mythic Night Terror Outfit.
There are also new events on the game. If you log in from now till 6th December, you will be entered into a draw for a $2,500 reward. As well as a full return of all UC spent during the event. And four lucky winners will get the all-new OnePlus 8T smartphone. What do you think about the 610MB PUBG Mobile, and all the features unveiled? Let us know in the comments section.
Read Also: The Bitter Truth Of PUBG Mobile India
Source: GuruGamer