PUBG Mobile Lite is a watered-down version of PUBG Mobile, especially for low-end devices. But the game is not compromised on features. It still gets updates and new events. The latest version of PUBG Mobile Lite is a 0.20.0 update aka Winter Update. As you may have guessed from the name, it celebrates the winter season as well as Christmas. Let's check out all the features of PUBG Mobile Lite 0.20.0 Update.
Christmas themed lobby
Christmas themed items
Universal Mark
Winter Castle and Winter Parks
Frozen Egg
Skate Board
Graffiti And Smoke Trail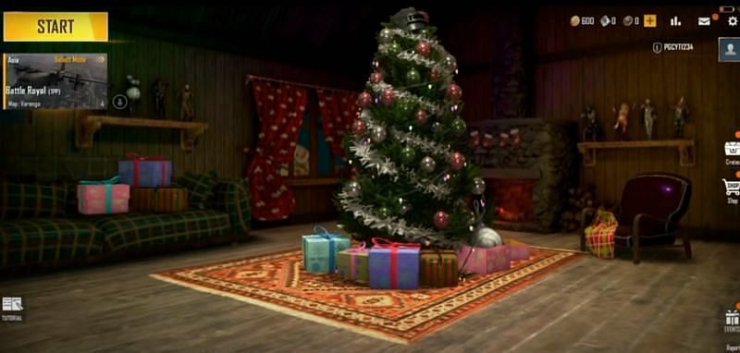 First and foremost, the lobby is changed. I get bored with seeing the same background every time I open my game. It's nice to see the lobby changing. It gives a refreshing look to the game. This time, the lobby is celebrating Christmas. The background shows a beautifully decorated pine tree. We also get Christmas themed items including gun skins, parachutes, and bags. You can grab them from the in-game shop.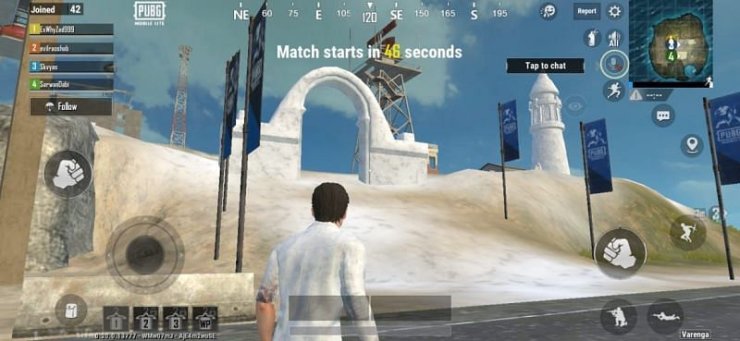 A PUBG Mobile event is not completed unless the changes are visible on the maps. There are many Winter Parks located in different places on the map. Not only you can get a lot of loot, but the visuals are worth it as-well. Along with that, there is a Winter Castle situated on the Varenga Map. You should definitely go there with your squad because it has enough loot. But do note that, more people will come to see the beautiful location. Be sure to land there asap, and get a weapon!
Skateboarding, Frozen eggs, and more!
Walking in snow may not be the best option, hence we have a skateboarding option. It is so much fun with the squad, you can race with your squad and quickly go through the mountains. Every player has the skateboard by default and can use it when on snow. Other notable features include Graffiti, smoke trails that you can buy from the store. Another great feature is Frozen Egg, you can choose these eggs as a cover from enemies.
In a nutshell, this is really nice update for PUBG Mobile Lite. Along with these features, a lot of bugs and glitches have been fixed as-well. The aim assist has been optimized as-well. You may have seen some of these features on PUBG Mobile before, and it's cool to see them on the Lite Version. What do you think of the PUBG Mobile 0.20.0 update? Let us know in the comments section.
Read Also: Now You Can Download PUBG Mobile In Just 610MB
Source: GuruGamer