"What is a man, if not a miserable pile of secrets"
Castlevania is an iconic series for all the fans of dark medieval fantasy and vampire tales involving Dracula and the creatures of the night. The game conquered fans since the days of Android, however, there is a particular title that revolutionized the franchise – Castlevania: Symphony of the Night. The side-scrolling RPG game reached the Sony PlayStation 1 and changed the franchise forever and defined the whole genre known as Metroidvania (Metroid Prime + Castlevania).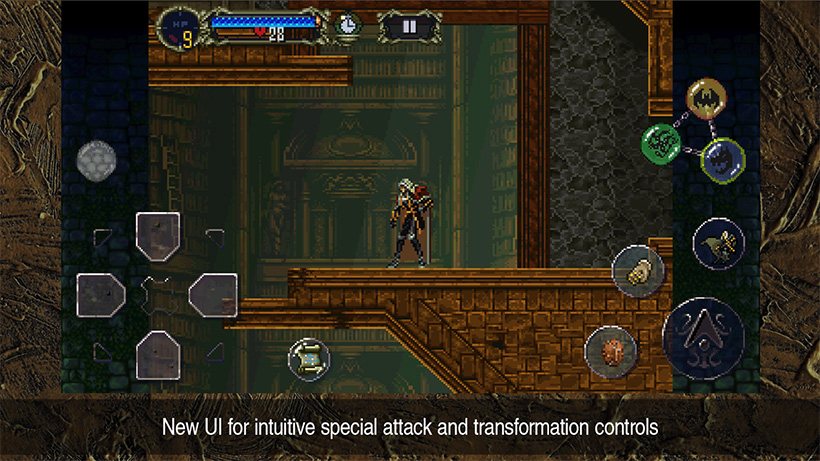 The game tells the story of Alucard, Dracula's Son has the hard task of preventing the rebirth of his father. The game has a massive map with distinct routes, a set of summonable familiars, transformations, and equipment.  The classic reached Android and iOS smartphones earlier this year. If you never played the game, it's the perfect time to try it now that the game is just $0.99 in Play Store. If you played before, now this is a good opportunity to getting it on your mobile device. The discount seems to be only available in Google Play Store as the iOS version still has the same price on the App Store.
Apart from nice graphics, a huge map, and an epic story, the game also brings one of the best soundtracks in the game's story. It mixes the classical music genre with rock and other music styles. The game is the fruit of a very talented team of developers and even today sits as one of the best Castlevania games released in the story.
While we dream of a possible Castlevania Remake or the rebirth of the franchise in the new consoles gen, we can get this classic game for a discounted price. The offer will be available for a limited time, so don't be a slowpoke.