Among Us became trending after 2 years of its launch. The reason behind the popularity after 2 years is maybe because of the Corona Virus. We can't go out and meet our friends like we used to. Hence, Among Us became a game where we have fun with our friends online. Nominated for awards like Best Multiplayer and Best Mobile Game, Among Us is actually a very entertaining game. However, to keep things fresh, the developers have to keep the game updated with new features. One of them is the new map coming to Among Us. Let's check out all the details about the upcoming Among Us Map below.
To recall, there are three maps in Among Us. The maps are The Skeld, Polus, and MIRA HQ. Each map comes with its own distinctive features. Now, the new map information comes from the developers. They teased a screenshot of the new map on their Twitter account. The developers tweeted on their official Among Us Twitter handle "Here's a special look at the NEW Among Us map! (For your eyes only!!) (Don't show the impostors!!)"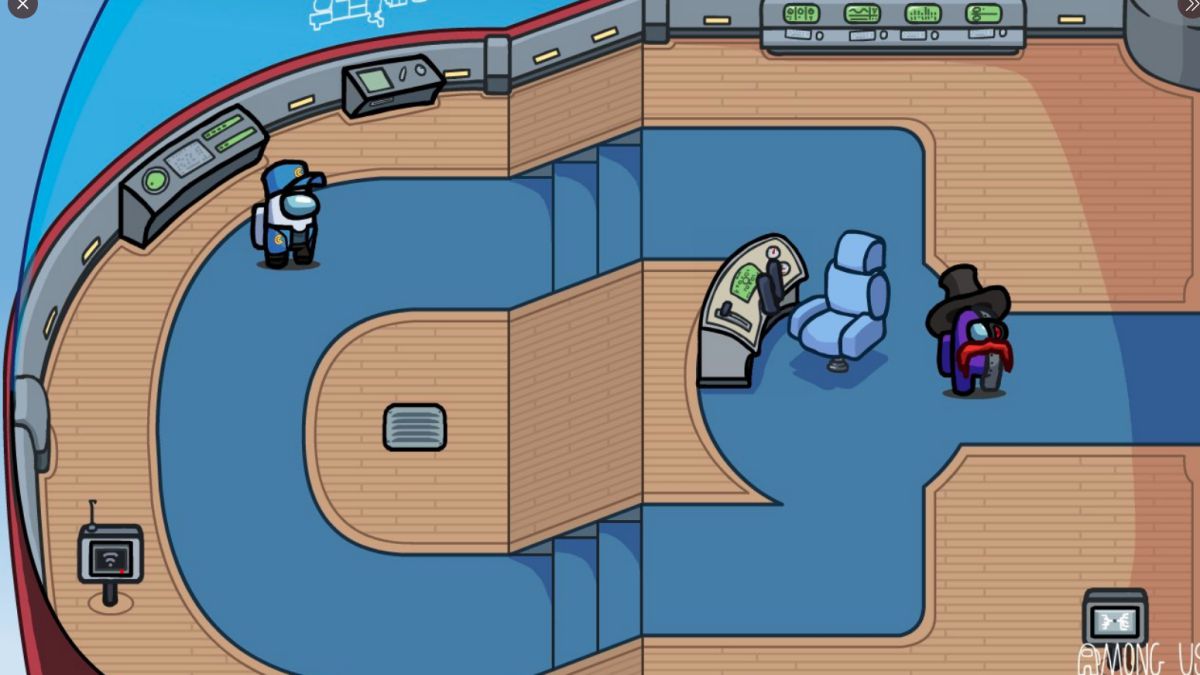 The new map teaser was given in the first tweet of the Among Us official Twitter account. It shows a cockpit area, with some screen which might be for some kind of missions. There is also a vent, overall from just one screenshot, we cannot say how the complete map will be. But it will be kind of different from The Skeld map making it a lot more refreshing. This is not the first time the developers talked about the new map.
Based on Airship from Henry Stickmin
In September, they hinted that a new map will be coming with a location-based on Henry Stickmin. For those who don't know, Henry Stickmin is another game from the developers. Upon some investigating, I found out about a cockpit area on Henry Stickman. Yes, it matches the place from the screenshot. It is taken from the Airship vehicle in the game. The Airship includes Cockpit, BoardRoom, Records Library, Engine Room, Vault, Brig, Hallway, Warehouse, and more. Hence, the new map on Among Us will be huge. What are your opinions on the upcoming Among Us map? Let us know in the comments section below!
Read Also: Farlight 84 Is An Upcoming Battle Royale Set in 2084