WWE Champions 2021 celebrates its fourth anniversary by introducing a brand new character to the game. It is no other than Snoop Dogg. Yes, you heard it right! You can now play WWE Champions 2021 as a famous American rapper and media personality. WWE Champions 2021 have 10,000,000+ downloads on Google Play Store alone. Also, it has a rating of 3.8 out of 5 which is not bad. Although, on Apple App Store has a better rating.
Now if you are thinking about why is Snoop Dogg introduced in WWE Champions 2021, then let me give you a little introduction to Snoop Dogg's and WWE relation. Snoop Dogg is a member of WWE's Hall of Fame celebrity wing. He is seen in a lot of WWE events in the past. Snoop Dogg was seen in WrestleMania and Raw as-well. He is also the cousin of WWE SmackDown Women's Champion Sasha Banks.
Snoop Dogg Shares His Thoughts
Snoop Dogg also shared his thoughts on his debut in WWE Champions 2021. He says "The Doggfather is ready to get in the game. Having the chance to be part of WWE Champions combines two things I love: gaming and WWE. Join me in the ring with some of my WWE favorites like Ric Flair, DX, and of course my cousin Sasha Banks. If you're a WWE fan, you've got to catch me in WWE Champions.
WWE Champions 2021 Features 250 WWE Superstars & More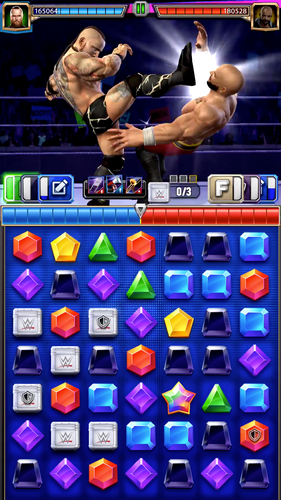 Coming to the game itself, it is a feature-rich game based on match-three puzzle rounds. It was launched in 2017 and has generated 200m in revenue since then. You can participate in events like NXT, Raw, Smackdown, and more. Plus, there are more than 250 superstars including The Rock, Roman Reigns, Alexa Bliss, and John Cena.
The developers are keen on updating the game with the latest content. There are Monthly Title events as well as In-game contests every week. If you are a WWE fan, then this game is a must check-out for you. You can download it on
Google Play Store
as well as
Apple App Store
. It is a free-to-play game with in-app purchases.