Outriders is an all-new third-player RPG shooter game launched for PC, PS4, PS5, Xbox One, Xbox Series X, Series S, and Stadia. A powerful system is required to play this new RPG shooter. To play it on the ultra settings, the game recommended an RTX 3080 which makes it a graphics intense game. If your PC does not have enough power to run this game, well the only way to enjoy it is Google Stadia. You can play Outriders on your smartphone via Google Stadia.
A Dark and desperate sci-fi universe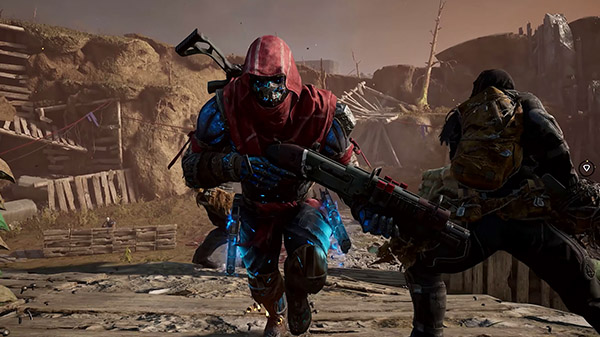 In Outriders, you will be defending yourself against hostile threats on a planet called Enoch. The game is set in an era where Earth is inhabitable due to climate change and you move out to a new planet. However, things are not easy on this planet. You will be surviving while exploring Enoch. You will be traveling through traverse forests, mountains, and deserts on your journey. And of course, the game also focuses on weaponry and gear-set. According to Jon Brooke from Square Enix, the Stadia version of the game also provides a good experience.
We're excited to team with Google to bring Outriders to Stadia with Stadia exclusive features and the highest levels of performance, allowing players to get the best experience on all supported devices"
If you are playing the game on Stadia, then you can also enjoy the exclusive Stream Connect feature. From this feature, you can watch your friends play games live in an overlay. The game is receiving positive feedback for now. The game is published by Square Enix and developed by People Can Fly. No introduction is needed for the studio, they are popular for Just Cause and Tomb Raider franchise. People Can Fly has worked with Epic Games to bring Fortnite and other titles. So far, the game looks great, and also you can play it with the ease of portability thanks to Google Stadia.
Read also: Top 3 features of PUBG New State