Clash Of Clans was a turning point for SuperCell, it is still known to be one of the best strategy games for smartphones. The developers also launched Clash Royale, and it was again a success. Now, the developers are expanding the Clash family with 3 new games. Well, three games is a lot considering SuperCell does not release games often. These games are called Clash Mini, Clash Quest, and Clash Heroes. Let's check each one out below.
Clash Mini
The Clash Mini is an auto chess game that will have troops. It is a casual strategy game with a familiar art style. This game will be liked by Chess lovers. Although if you are familiar with the troops in Clash of Clans, then it might be easier for you to know. Even though this is Chess, but keep in mind it keeps the DNA from other Clash games. However, it will easy to play, unlike other complex Chess games. Hence, it will a good Chess game for beginners.
Clash Quest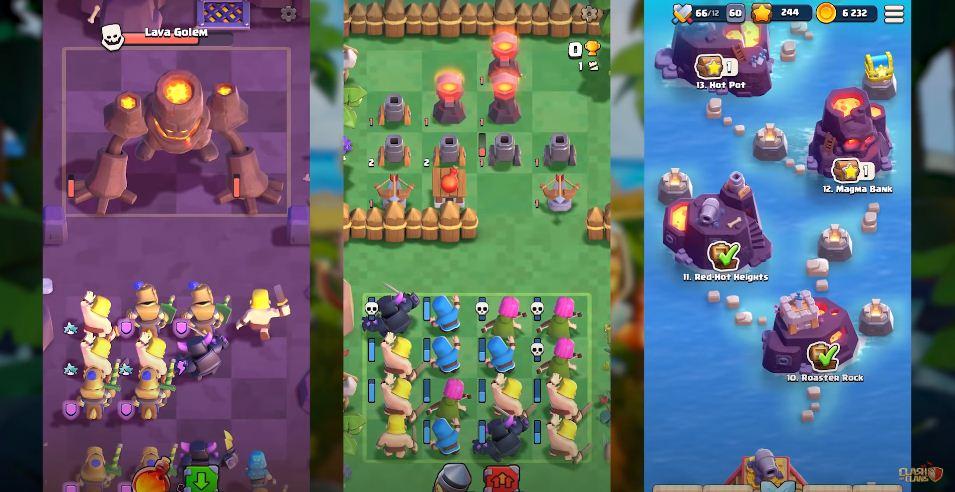 Clash Quest is a match-three puzzle game. It will be a turn-based tactical game that again keeps the DNA from other Clash games. You will be battling against your enemy's defense and your goal is to destroy their base. Now here's the catch; you have a limited number of troops to bring down the enemy, if you are out of troops, it's game over. But, where is the match-three puzzle element? Well, you will be forced to use combo attacks so that you don't fail, and here is when you will be matching to make combos.
Clash Heroes
Clash Heroes is the third game that SuperCell will be releasing. It is an RPG game where you will be playing as a Hero from previous Clash games. You will be going through different levels, which are short and can be completed in minutes. Your hero will have its own ability and you can also customize it. This game will also have a multiplayer option that will allow you to use different hero's ability to complete levels. For now, the release date of these 3 games is not out yet. However, we might see beta versions of the game in the future. if you would like to test out the beta (whenever it comes out), you can sign up on Supercell's website. Let us know your opinions on these 3 games below.
Read also: The Airship Is The Latest & Biggest Map Of Among Us