PUBG Mobile is restricted in India which led to a lot of disappointed players. However, now its coming back under a new name 'Battlegrounds Mobile India." The game is recently announced and the pre-registration page will go live in the coming days. There are many questions regarding BM India ahead of its launch. One of the most important question that arises it if the old accounts (made on PUBGM) will be accessible in BM India or not. Also, what are the steps that BM India will take to make the game safe for the youth.
Battlegrounds Mobile India: There are some restrictions!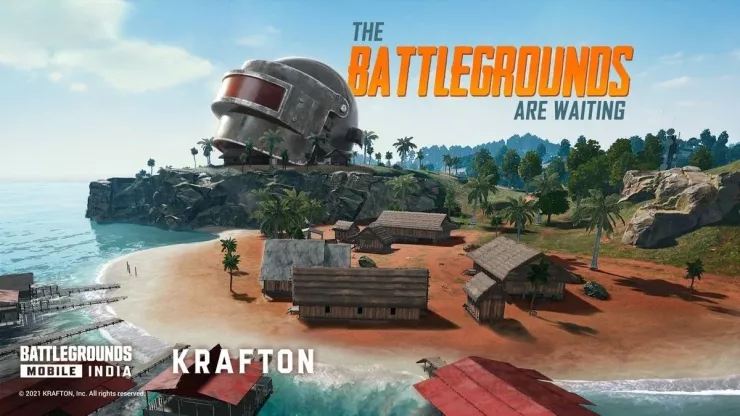 For the first question, yes, you will get all your stuff back from original PUBG Mobile account. This answer comes from a popular PUBG player Ghatak. The account data of Indian PUBGM players was kept before the server shut down. When you login to your account, you will your previous stuff back. Its a big relief for the players who bought battle pass or spend money on the game. One of the reasons of shutting down of PUBG Mobile in India was that teenagers were wasting a lot of time which concerned the government. Now, the new Battleground Mobile India will put several restrictions on players under 18.
You need to provide the mobile phone number of your parent or guardian to confirm that you are legally eligible to play the game.
Game will be playable for 3 hours per day. This is a terrible restriction comparing to the previous 6 hours limit.
A maximum of INR 7000 daily can be spend per day
To make the game "less violent", some visuals in-game are tweaked
Battleground Mobile India will be limited to India; matchmaking won't work for people who are outside the country. The pre-registration page will go live on 18th May, and the people who pre-register will get a reward. We don't know what this reward will be but hopefully it will be a big one considering the players had to wait a lot. What are your opinions on the BM India? Let us know in the comments section below.
Read also: KRAFTON is working on a 2D game, might be a part of PUBG: New State