PUBG Mobile Season 19 is here, meaning a brand new royale pass has now arrived for the players. Royale Pass plays a vital role in PUBGM. It keeps the game fresh and the gamers stick to the game by giving them weekly challenges to complete. Just like the previous royale pass, the Season 19 royale pass is also having 100 rewards. The new season comes with the name "Traverse" which hints at a forest-themed season. Also, there is a microscopic world in the new season.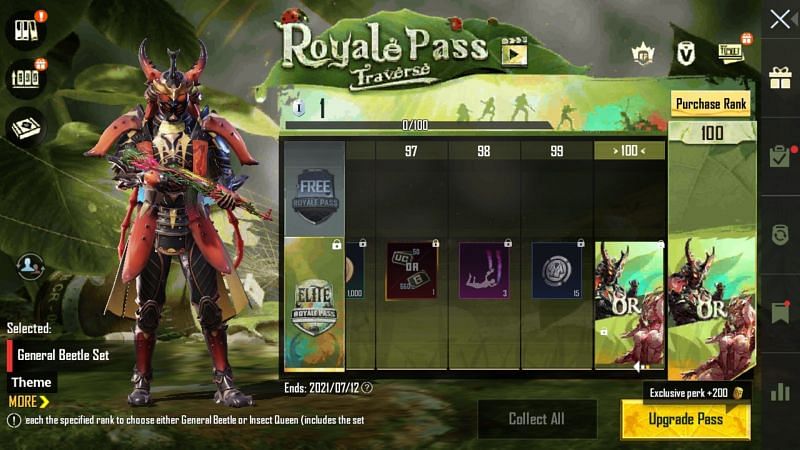 Each royale pass brings multiple gun skins and a vehicle skin. This time we have skins for Mini 14, AKM, and Thompson. While you will also get Motorcycle skin. RP Badges will be a magnificent symbol for you to show off that you are a royale pass owner. Apart from that, there is a new 3rd Anniversary Custom crate which is a limited-time crate from which you can get rare items (from the previous 6 seasons).
Miniature insect player battles
To make the game fresh, there are new special game modes available in Erangel. You will be playing as a small miniature player. The mode looks fun as you have to kill other insect players with pans or other special items. This mode will be live from 9th June. Apart from that, PUBG Has collaborated with Godzilla VS Kong and now you may see Kaiju throughout the game's map.
Earlier, we wrote about PUBG Mobile x McLaren collaboration. McLaren 570S is going to appear in different color options. It seems like a lot of fresh content is planned for the game. PUBG Mobile Season 19 Royale Pass looks promising thanks to the addition of insect player mini-games. What is your opinion on the new royale pass? Let us know in the comments section below.
Read also: PUBG Mobile all-set to bring McLaren 570S