Apex Legends Mobile's closed beta went live in India recently. The aim of a closed beta version is to get user opinions and look for improvements. Now, the closed beta is live for the Philippines. The developers are eager to see gamer's reactions to the Apex Legends port for smartphones. There is a big audience for battle royale games, and people are wondering if Apex Legends Mobile will be the next biggest battle royale.
For those unfamiliar, Apex Legends Mobile is a battle royale game, but it differentiates from other battle royale games thanks to its heroes. The game is developed by Respawn Entertainment and published by Electronic Arts. The game is not new; it came out in 2019 for Microsoft Windows, PlayStation 4, and Xbox One. It also went official for Nintendo Switch in March 2021. The game takes advantage of all major platforms thanks to cross-platform play.
Now let's talk about the differentiating factor of Apex Legends which is Heroes. The game consists of powerful Legends; they all have their own unique personality, strengths, and abilities that you will have to master. Each hero has a major role. When you are playing in a squad, use your hero to the full limits to get the most out of it. There are different roles for each hero. And you can choose the hero which suits your style.
Closed beta available for the Philippines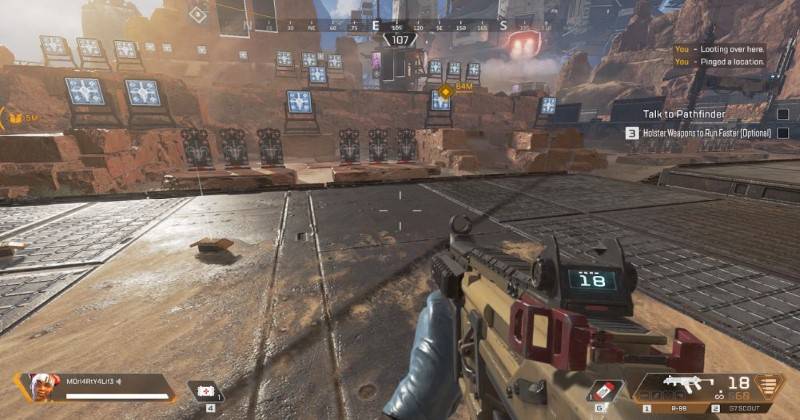 The Philippines is the latest country to get Apex Legends Mobile's closed beta. If you had pre-registered for the game on the Google Play Store, then you might get to play it. Go to the Apex Legends page Google Play Store and check whether it's available for download. If it doesn't show the download button, then unfortunately you were not a part of the closed beta. Only a selected number of random users are eligible. Also, note that only Android is supported for the closed beta.
Read also: Niffelheim is a 2D Survival game that lets you play as a Viking