You can get a lot of advantages by choosing Eevee as one of your Pokemon. I have always kept a place for Eevee in any Pokemon game I play. If I get my hands early on a Eevee, its great as a normal type Pokemon. Since, in the later part of the game I will know what type of Pokemon is missing on my team and I can evolve my Eevee to that form. Similarly, you can further improve your team in Pokemon GO by choosing Eevee. In this guide, I will tell you how you can evolve Eevee into Umbreon in Pokemon GO.
1. Nickname method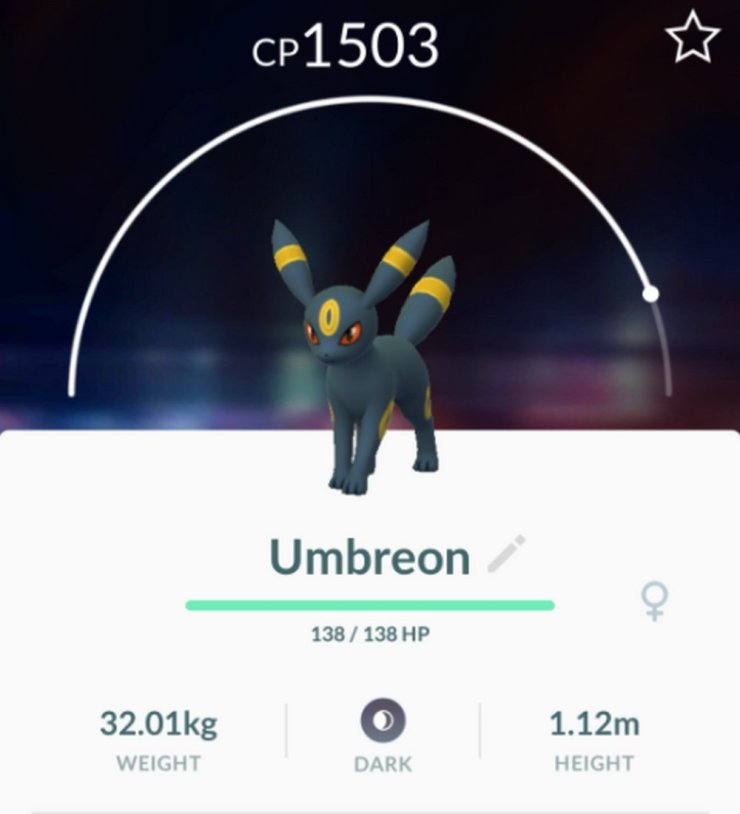 Basically, there are two ways to evolve Eevee into Umbreon in Pokemon GO. Out of which, the easiest way is to give a specific nickname to Eevee, To evolve your Eevee in to Umbreon, rename it to "Tamao". You will have to do it before evolving the Eevee. After renaming your Eevee, you have to use 25 candies on your Eevee to evolve it. And boom! Your Eevee is now the dark type Umbreon. You may change the name again to whatever you want after it evolves.
2. Eevee candies method
If you want another Umbreon, then you have to use the Eevee candies method. For that, first you will need to make Eevee to evolve your Buddy. Then, you will be required to walk with Eevee for 10KM  to obtain two Eevee candies. At night time, you can click on the evolve button to evolve your Eevee into Umbreon. It will only work if it's night time and the Eevee is your buddy. If you try this method at daytime, then you will get Espeon. Let us know if you want to see more guides on Pokemon GO.
Read also: Pokemon GO: Battle League Season 8 has started