The key to PUBG-M success is not just an action-packed Battle Royale but also the events that developers bring every now and then. We have seen a lot of collaborations with PUBG Mobile in the past. They have collaborated with big names like McLaren, Yamaha, and Godzilla VS Kong. Now, PUBG Mobile has announced its partnership with LINE FRIENDS. The collaboration will be live from today till 14th July. It's a big collab; You will be getting 4 weeks of content. Let's have a look at the details below.
Schedule for PUBG Mobile x LINE FRIENDS event
"Play With Your Friends" In-game Event:
(Phase 1) Come and give likes: June 18th – June 22nd
(Phase 2) Afternoon Tea Decoration: June 23rd – June 30th
#FRIENDSQUAD Community Challenge: June 20th – June 27th
In-game Redemption Event: June 24th – July 7th
Partnerships Items available: June 24th – July 14th
In the first phase of the event, your aim is to get as many likes as you can get. If you are able to get likes consistently, then you will get a LINE FRIENDS-themed CONY set outfit. Coming to the second phase, you will be given daily missions and as a reward, an Afternoon Tea Decoration will be given. You will also get a BROWN Backpack (Level 3) if you are able to get a lot of Afternoon Tea rewards.
LINE FRIENDS: What's it all about?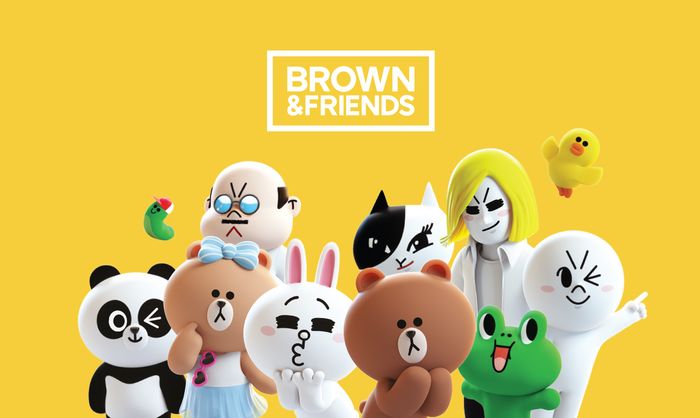 Now let's talk about LINE FRIENDS. For those unaware, LINE FRIENDS is a character brand that was introduced to be a part of the LINE Messaging application. It was used for stickers initially but got a lot of fame. The characters of LINE FRIENDS are very famous. Especially, BROWN, CONY, and SALLY. With over 200M users worldwide, the iconic characters are seen in games, cafes, hotels as well as theme parks. Do you like these kinds of events in PUBG Mobile? Let us know in the comments section below!
Read also: RuneScape Mobile Is Now Official With 2 Mind-blowing Features