We don't see new racing games often. Despite the fact, it is one of the most popular gaming genres. When the world is focusing more on RPGs and Arena Games, there is still a large audience looking for boosting their adrenaline rush by playing racing games. There are a ton of racing games available on smartphones. Out of which, only some promises quality while the rest are just not that great. If you are looking to play some racing games, here is a carefully selected list of the best racing games you can play on Android and iOS devices.
Asphalt 9 Legends
No introduction is required for this title. Asphalt 9 legends is a masterpiece from Gameloft, and also the latest in the Asphalt franchise. There is no doubt it gives you the best graphics, solid mechanics, and a ton of content to play. Which includes over 800 weekly and monthly events with multiplayer PvP mode and 50 cars to unlock too. The controllers and animations of the game are next levels because the graphics shown are futuristic. The game is free to play but of course you can enhance your experience with in-app purchases.
Beach Buggy Racing 2
Beach Buggy Racing comes from the same developers of the Riptide GP series. While playing the game the vibe may connect you to Mario kart because the theme is the same. But Beach Buggy Racing 2 is still a great play that won't disappoint thanks to its neverending content. The game includes 45 power-ups more than 40 karts to collect PvP online and various other modes with customizations. It's free to download and play.
CSR Racing 2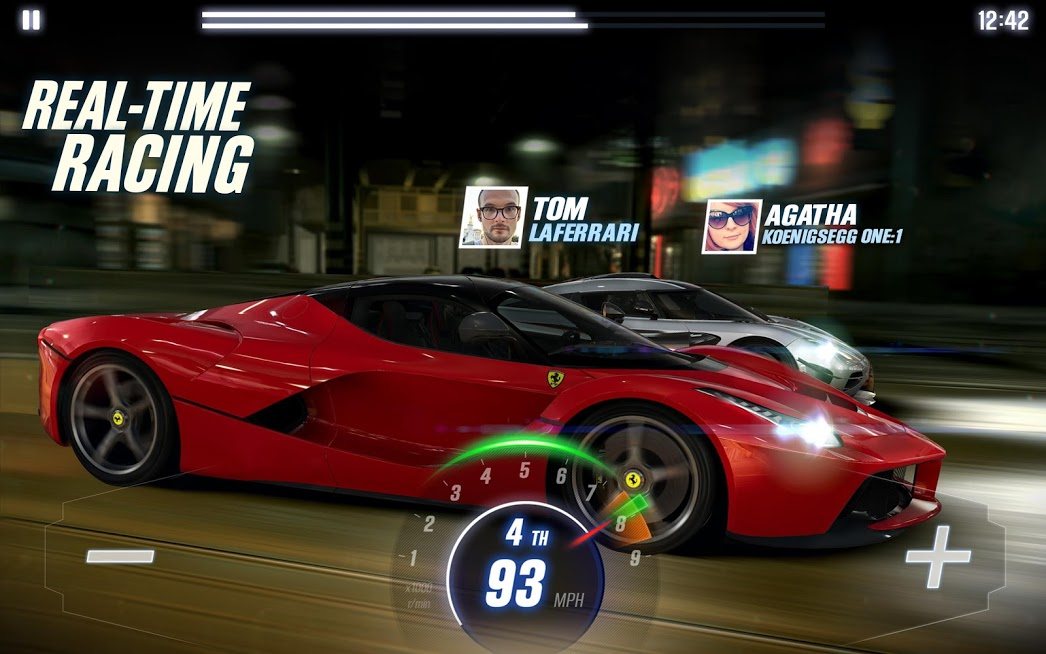 CSR Racing is one of the most famous racing series. For those unaware, CSR Racing 2 is a street drag racing game in which you buy cars, modify them, and race. If you want to spice up your experience,  you can also participate in an online race against the world. It also features a campaign mode, the graphics and animation are realistic. The game is addictive and a good way to kill your time too. CSR Racing 2 is free to download however there is a ton of content that requires in-app purchases.
Dirt Trackin 2
Dirt Trackin 2 is the sequel to a very famous mobile racing game. Since it's a sequel there are a lot of improvements. Dirts Trackin 2 comes with 5 classes, these classes are basically the modes which include a career mode, customizable, multiplayer, and a few different modes. The graphics of the game is not the best compared to the competition. However, the mechanics and controllers are good and customizable, you can select the difficulty level. the game is paid costs $3.99 which makes it a premium title.
Grand Prix Story
Grand Prix Story comes from Kairosoft, a studio famous for its simulation games. As its name suggests, this one is a story-led racing game. In the game, you're the boss of your own team, and you had to do training of your team drivers, dealing with the sponsors, and win as many races as you can to increase the points of your team. In short, you can say you're the owner of an F1 team so everything is in your hands. The game comes at a price tag of $4.99.
Read also: The Witcher: Monster Slayer is just a few weeks away, get ready!